Truck drives off I-75 overpass, into Alafia River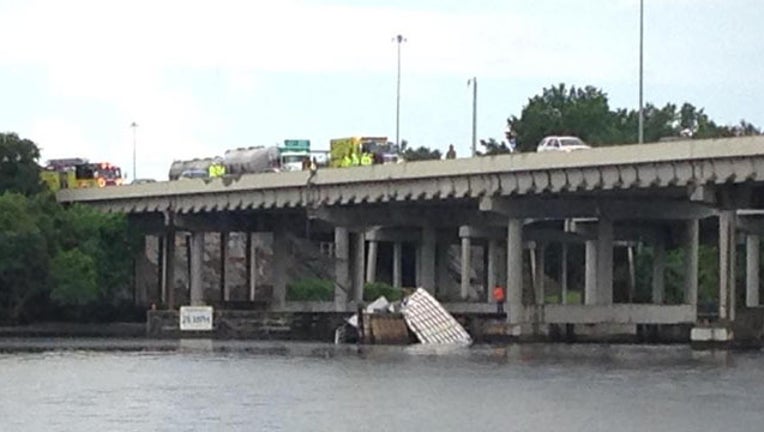 article
A truck traveling along I-75 went off the overpass and into the Alafia River Wednesday.
The truck was traveling northbound between Gibsonton Dr. and Bloomingdale Blvd. when it collided with another vehicle because of the wet roads and the truck went over.
The person in the truck was spotted in a photo on the pilings below the overpass. Hillsborough County deputies said he was picked up by a passing boater and is expected to be OK.
About 30 gallons of fuel leaked into the river.
There's no word yet on what caused the truck to go off the road.