Trump: Flag-burning must have consequences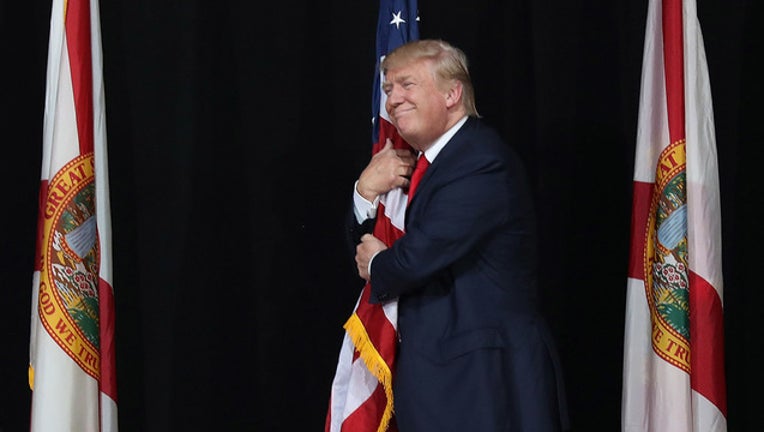 (FOX NEWS) - After a group of Massachusetts college students burned the American flag to protest the election results, President-elect Donald Trump made it clear that he believes there should be consequences for desecrating Old Glory.
Trump took to Twitter to say that anyone who burns the flag "must" face consequences, possibly loss of citizenship or a year in jail.
In 1989, the Supreme Court ruled that burning the American flag is protected under the First Amendment.
On "Fox & Friends" this morning, Steve Doocy pointed out that more than 50 percent of Americans, however, disagree with the Supreme Court and agree with Trump.
LINK: More from FOXnews.com