Trump speaks at rally at Florida State Fairgrounds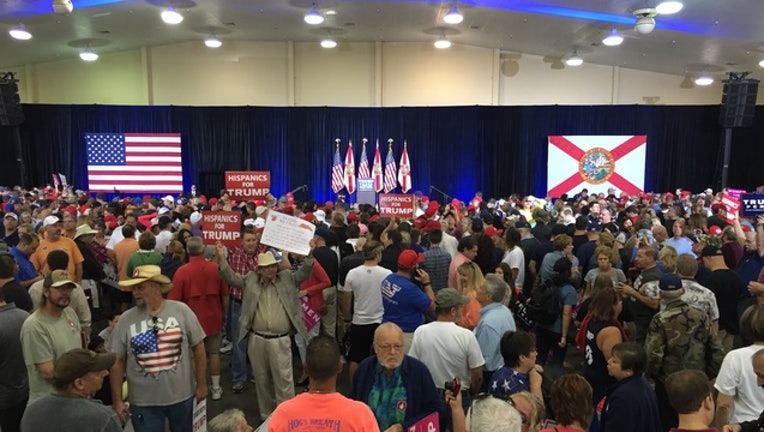 TAMPA (FOX 13) - Donald Trump held a campaign rally in Tampa Saturday morning, just three days before Election Day.
Thousands of people gathered at the Florida State Fairgrounds for the rally that started at 10 a.m.
Both presidential candidates have campaigned non-stop in the two weeks leading up to the election.
Senator Tim Kaine, Hillary Clinton's running mate, will speak to supporters before a Jon Bon Jovi concert at the State Theater in St. Petersburg Saturday evening.