Turnovers could be the key to the Bucs beating the Cowboys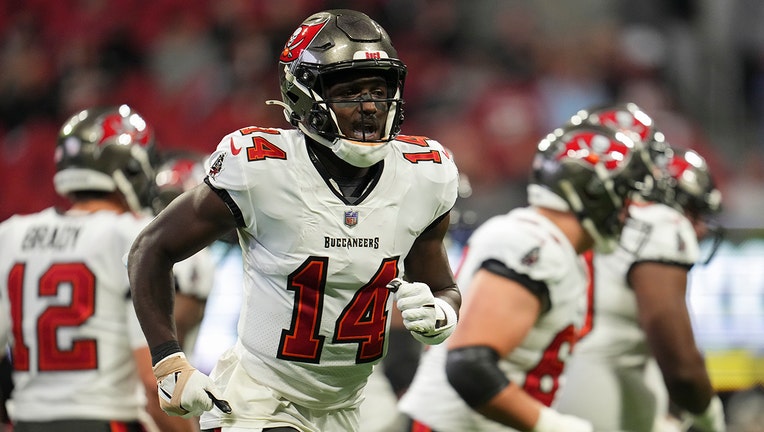 article
TAMPA, Fla. - It's the leading statistic that usually leads to wins – Win the turnover battle, you win the game. That's usually the case in the NFL, roughly 78% of the time. 
Come playoff time, the importance of turnovers are magnified and right now the Tampa Bay Buccaneers are getting them, forcing nine of their 20 in the last six games.
"We all feel that turnovers definitely help," said Bucs safety Mike Edwards. "Get the ball back to our offense. Turnovers are definitely are going to help us in this game. We are harping on creating turnovers and taking the ball away."
RELATED: Bucs are underdogs to Dallas, but with some advantages
Come playoff time over the last two postseasons. Bucs cornerback Sean Murphy-Bunting has been one of the best in the NFL, tied for the second most interceptions in the NFL with three picks.
"We go into every week just knowing or hoping that we can cause havoc and can create turnovers," said Murphy-Bunting.
The Dallas Cowboys are leaking right now on offense. Quarterback Dak Prescott has thrown an interception in the last seven straight games, and their offense has turned the ball over 16 times in those last seven games.
"Major emphasis week being playoff week," said Murphy-Bunting. "It's one step closer to our goal, but we have to go out there and cause havoc, create turnovers, fly around and make plays."
MORE: Bucs QB Tom Brady breaks own record, but suffers first losing season
The Bucs have been on the wrong end of turnovers when it comes to fumbles. In the last two games Chris Godwin has fallen victim to the "Peanut Punch" – named after former Chicago Bear Charles "Peanut" Tillman. It's a move that Logan Ryan works on at practice.
"No matter how they hold it, I think there's a way to get it out," said Ryan. "You just have to have a good, clean punch coming downyard. You hit it in the right spot, where it's not supported it comes out pretty easily."
"He got me to change my gloves," said Murphy-Bunting. "Now, I've got the gloves with the padding on the knuckles, so I can punch more. The week I actually did that I punched one out. So now he's like you have to do it every time. See it works."
So can we count on seeing one Monday against the Cowboys?
"You can expect and attempt for sure," said Murphy-Bunting. "You can expect and attempt for sure."