Bucs are underdogs to Dallas, but with some advantages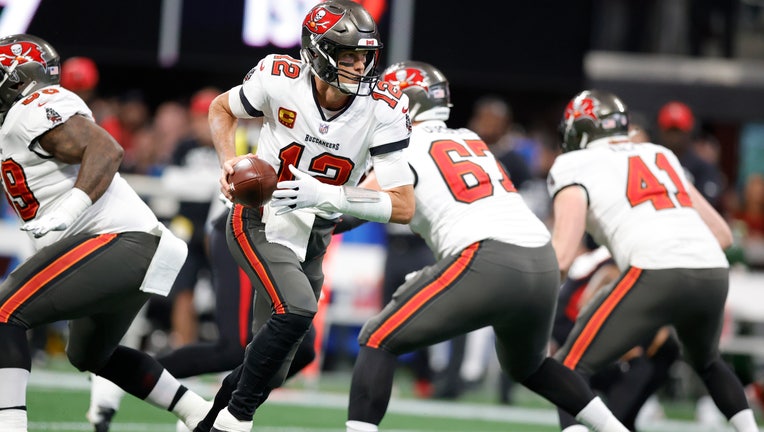 article
TAMPA, Fla. - Despite being the underdog against Dallas, the Bucs do have some advantages against Dallas in this playoff matchup. It starts first with their health.
"We'll see," stated Byron Leftwich. "This is probably as healthy as we've been really since OTAs, we were banged up in OTAs. It's good to have our guys out there."
"We want to be at full strength – we have a talented team and when we're at full strength, we're tough to beat," said Mike Evans. "Hopefully we can play our best ball come Monday night."
Raymond James Stadium is a home-field advantage which includes the surface they'll be playing this game on. Dallas went 1 and 4 on grass this season and that was against Tennessee, who were playing their backup quarterback and running backs. The Cowboys haven't had a winning record on natural grass since 2017.
"It's the first time I'm hearing that, so it makes me feel a little better," laughed Foote. "I'm quite sure guys aren't thinking about that. If it helps us I'm all for it. The weapons and the challenges that we have to face is a big challenge for us."
READ: Rob Gronkowski will attempt a field goal in live Super Bowl commercial
Add to the mix that Dallas is coming into this matchup not playing its best ball. Dak Prescott has thrown interceptions in seven straight games and the Cowboys looked awful against Washington in a meaningless game in which they played their starters for four quarters.
"I don't buy none of that," said Bucs Co-Defensive Coordinator Larry Foote. "It's a whole [new] season. From my eyes, we went 17-0 – everybody's 17-0. I don't buy that. You hear from your family, friends, you hear that. All the talk shows blast them – I don't pay no mind to that. Those guys are a good team, they're 12-5 and we know what type of game it's going to be on Monday night."
Since 2000, the Bucs are only the fifth team to win a division title with a record of .500 or worse. All four previous four teams opened the playoffs with a win. So do regular season records matter come playoff time? Bucs linebacker Lavonte David doesn't think so and even put up a sign in the locker room stating it's a "new season".
READ: Bucs QB Tom Brady breaks own record, but suffers first losing season
"Not at all – the regular season records don't matter," said David. "Whatever happened in the regular season doesn't matter – it's a whole new season. We've got it in the locker room on the board, it's a new season. We want to go 1-0 this season and that's the goal. We're definitely getting prepared – we've got an extra day to work so we're using the day to put in some things, to be able to watch our opponent a little bit. We're getting ready to go."