Two suspects -- too young to buy alcohol -- stole wine, deputies say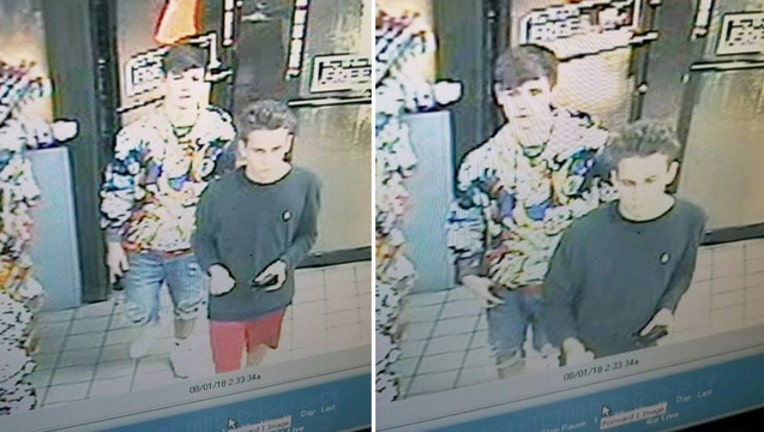 NEW PORT RICHEY (FOX 13) - Two suspects walked into a New Port Richey gas station and walked out with stolen bottles of wine, deputies say, and it appears they are too young to purchase alcohol in the first place. 
Pasco County deputies are searching for the duo. The theft occurred just after 2:30 a.m. Wednesday at the Circle K, located at 12834 State Road 52. Detectives said the clerk contacted the agency after she saw one of the suspects grab two bottles of wine and run out of the store. 
According to the Pasco County Sheriff's Office, both fled west on SR-52. Both are described to be between the ages of 16 and 20, have a light complexion, about 5'6 feet tall and weigh about 150 pounds. One suspect has dark hair, and was wearing a black long-sleeve shirt, red shorts and brown shoes, described as boat shoes.
The second suspect was described as having light-colored hair and was wearing a multi-colored jacket, blue jean shorts, and white high top sneakers. 
Anyone with information on the suspects' identities and whereabouts is asked to call the Pasco Sheriff's Office Crime Tips Line at 1-800-706-2488.