Two years after a Clearwater couple's murder, police release scene photos in hopes of finding killer
CLEARWATER, Fla. - Those who knew David and Mina Swan described them as friendly, involved in their community and a couple people loved to be around it. That's what makes the two-year-long mystery of their murder so confusing.  
Tuesday marks two years since the couple was found shot to death in their Clearwater home.
Their family, along with the Clearwater Police Department, is once again asking for the public's help in finding answers that could lead to the arrest of the Swans' killer. In an effort to jog someone's memory, Clearwater PD released never-before-seen photos from the murder scene It's been two years, but detectives won't go as far as using the term "cold case."
"I would not consider it a cold case," said Lt. Michael Walek, "I would consider it an unsolved case."
Neighbors called the cops after they noticed newspapers piling up on their front porch.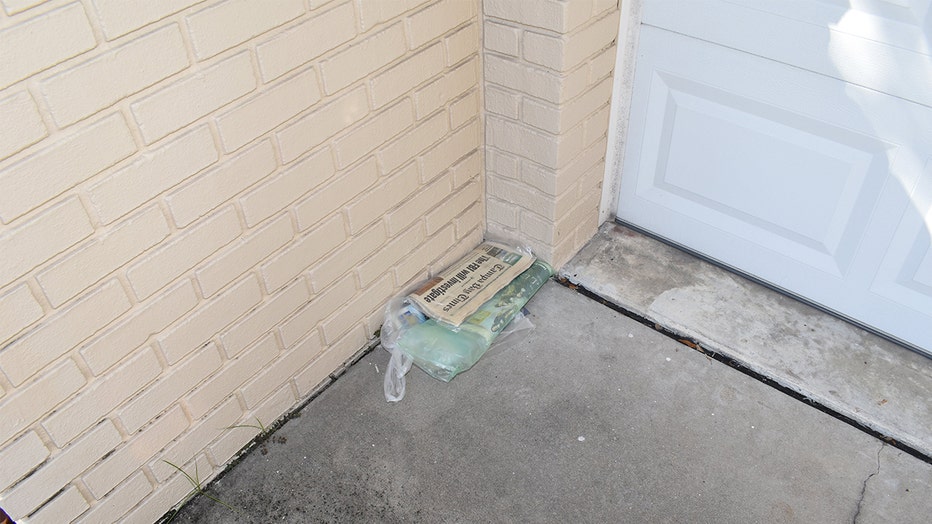 Newspapers in front of the Swan's residence (Clearwater Police Department)
It's one of seven images included in photos released by Clearwater PD in the hopes that someone will see something of significance.
"We're looking for somebody that may say hey, I recognize that but I don't recognize this because I live in that neighborhood," Lt. Walek said. "Something that stands out to them, that we're not familiar with."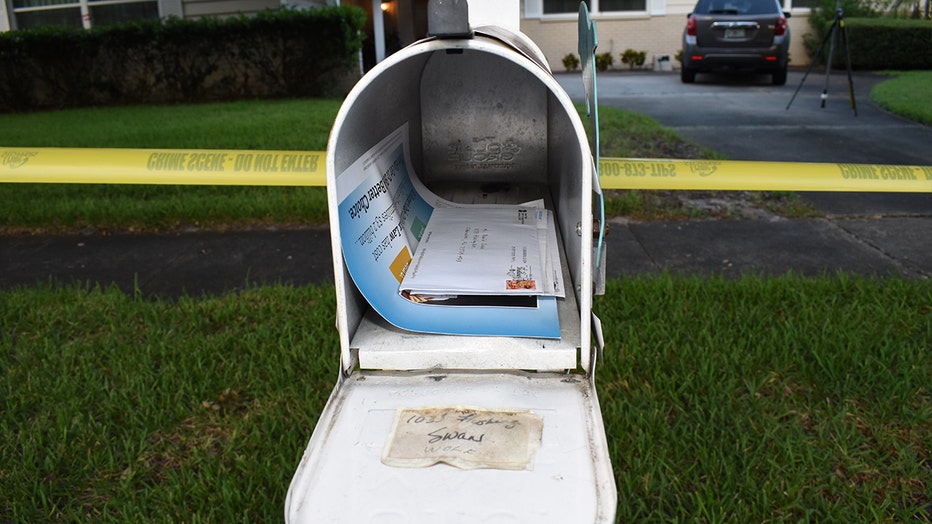 Mail started to pile up (Clearwater Police Department)
There are pictures of the outside of the Swans' house on Flushing Avenue in Clearwater. In the photos, you can see mail piled up in the mailbox.
Outside the garage, David's car was still parked in the driveway, while Mina's vehicle sat inside the garage.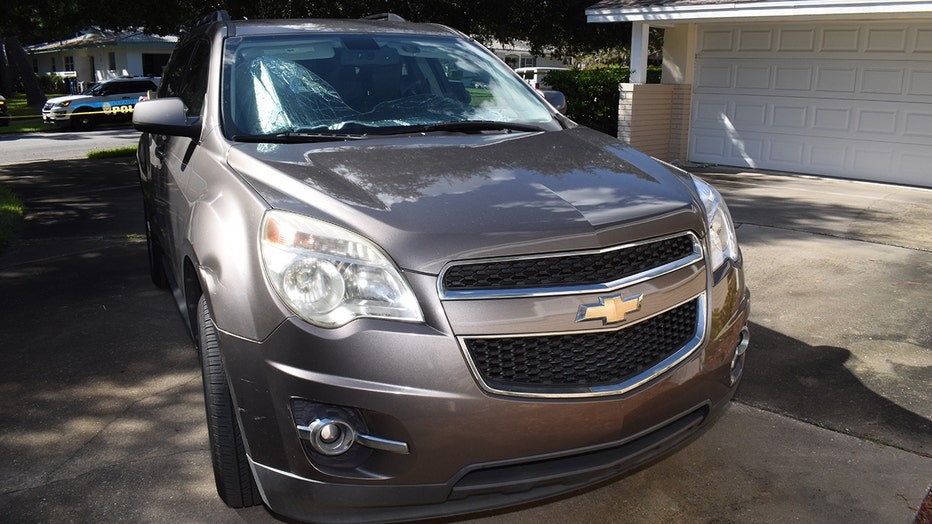 David's vehicle seen in the driveway (Clearwater Police Department)
It was those red flags that led neighbors to become concerned that something might be wrong with the couple, ultimately leading to the deadly discovery inside the home.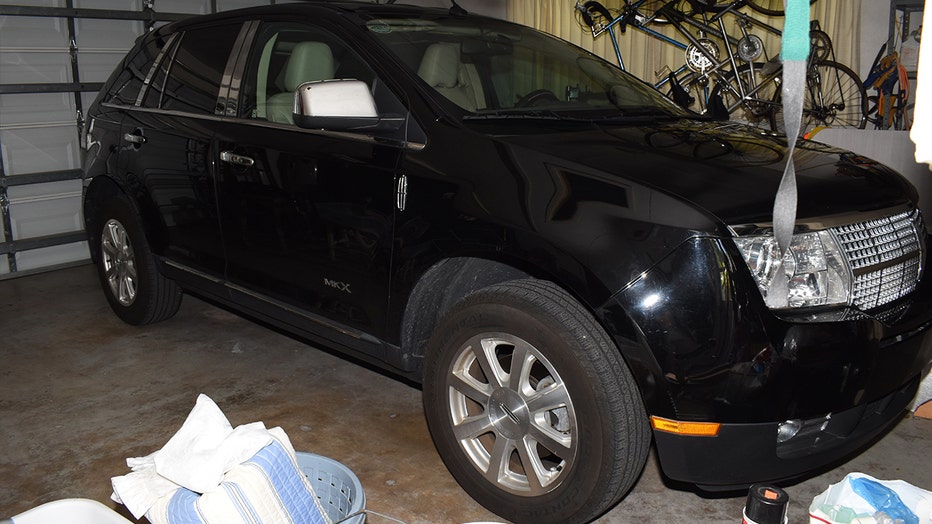 Mina's vehicle inside the garage (Clearwater Police Department)
Something investigators are certain of: this was not a random act of violence. The reason, however, is still unclear. 
"This is a crime that definitely was targeted, and anchored toward them for a reason," the detective said. "And trying to figure out that reason is the biggest step that we have."
Read more below photos.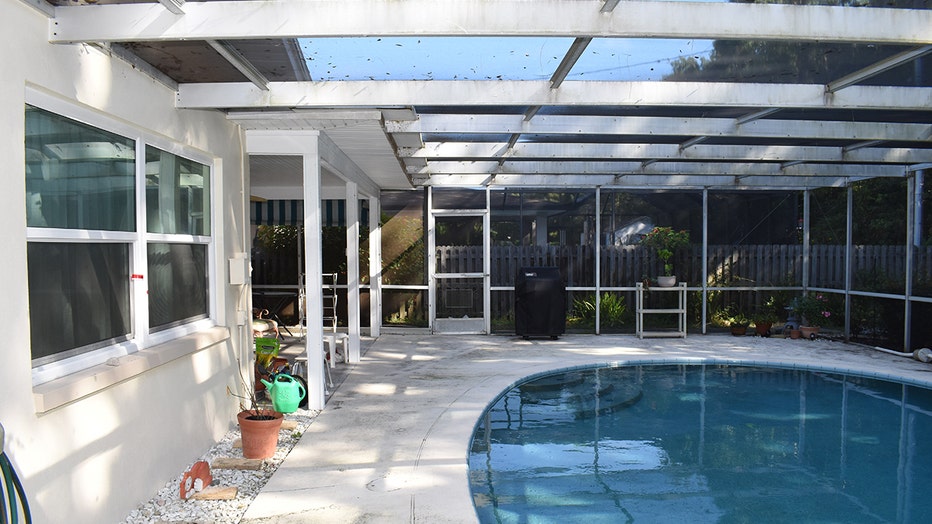 The enclosed pool area of the Swan home (Clearwater Police Department)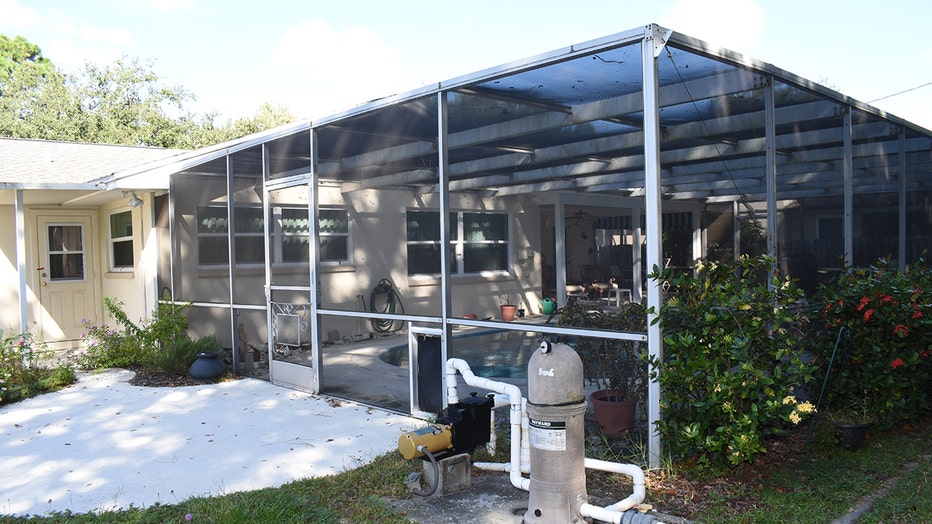 The backyard of the Swans home (Clearwater Police Department)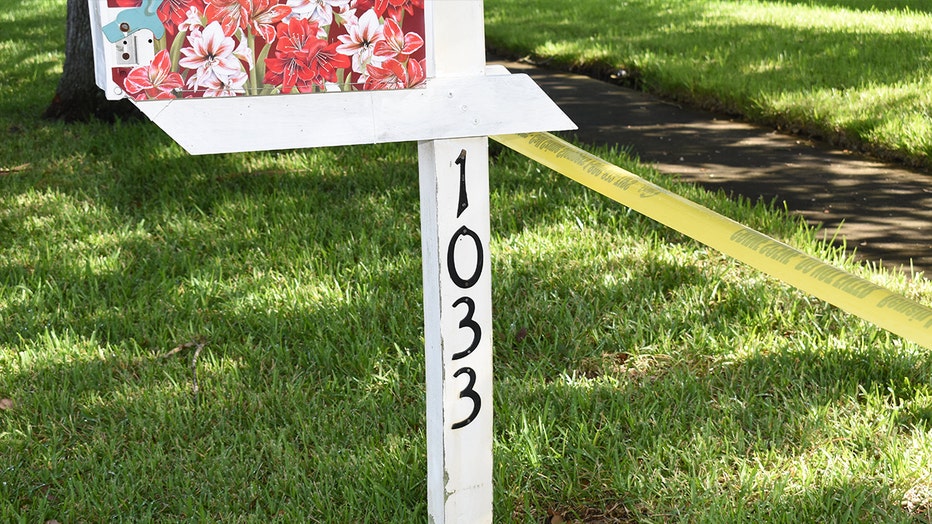 The Swans mailbox (Clearwater Police Department)
David Swan's son, Steven believes the motive may be money.
"I already have six theories of the case," Swan said. "Don't know if any of them are correct but, what do you always hear? Follow the money."
Swan also disparaged a lawsuit filed by Mina's daughter, Noel Devine, which claims the couple's bank account was being misused by David Swan and that David failed to pay Mina money he signed over to her in a promissory note.
"It's completely bogus, it's not based on facts," Swan said. "[My father] kept separate finances from his wife."
Investigators say they have looked into the lawsuit, and they'll do the same with any new information that comes their way in this case.
"There's somebody out there that knows something who hasn't come forward yet," Lt. Walek said. "Maybe the smallest bit of information, but that's something that could be very relevant to us.
Someday, a Clearwater police detective is going to come to their door and arrest the killers of the Swans for this horrific crime."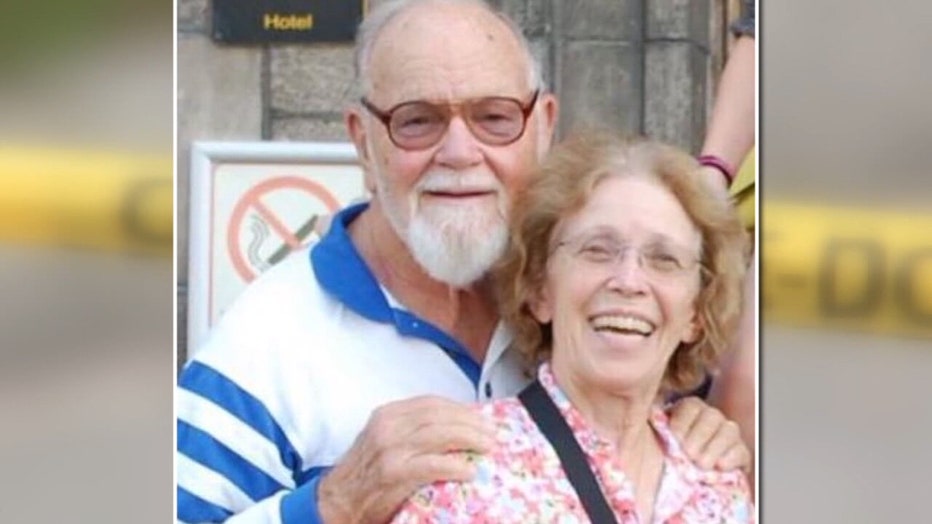 File image of David and Mina Swan
David and Mina Swan, both in their 80s, had been involved in the community for much of their lives and had been spending their retirement years traveling together. The couple married in 1999, and, together, they have a total of seven children from their previous marriages. Their family has been vocal about how desperate they are to find the killer responsible.
Billboards have been posted across the Tampa Bay area asking for information and have even offered a reward of $50,000. With the addition of $3,000 contributed by Crime Stoppers, the reward currently stands at $53,000 for anyone who can provide information leading to an arrest. 
The question of who would want to shoot and kill this couple inside their home still haunts the family. However, they're still hopeful they will one day find out the answer and justice will be served.
Detectives have spent the past two years interviewing hundreds of people trying to get as much information as possible. Tuesday afternoon they plan to hold a press conference alongside the family to share any updates in the case and to once again ask the public for help. 
If you have any information about this case, you're asked to give the Clearwater Police Department a call at (727) 562-4141.