U.S. Coast Guard seizes 12 tons of cocaine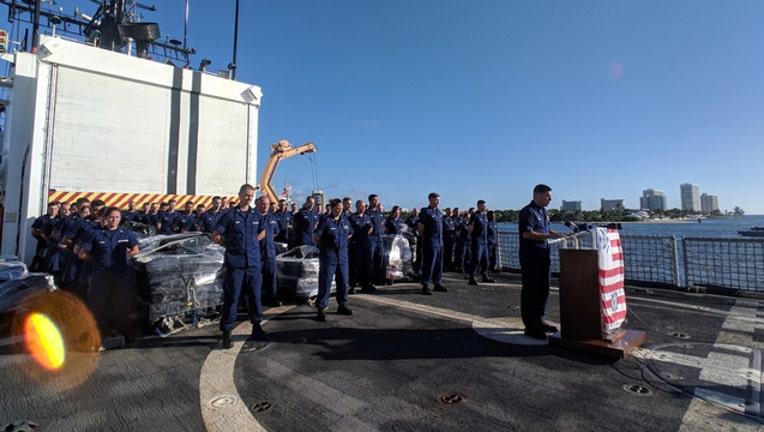 article
FORT LAUDERDALE, Fla. (FOX 13) - The U.S. Coast Guard recently seized more than 12 tons of cocaine.
The tons of cocaine were offloaded Thursday in Port Everglades and estimated to cost $378 million, according to USCG officials. The drugs were intercepted in international waters of the Eastern Pacific Ocean between mid-October and late November.
The drugs, they say, were seized from suspected smuggling vessels off the coast of Central and South America by three USCG cutters and a Royal Canadian Navy ship.
The agencies were patrolling the known drug zones in an effort to combat international drug operations. When a suspected drug vessel is located, it is tracked by allied military or law enforcement personnel. The interdictions, which include actual boarding, are led by USCG personnel.