Uber, AT&T offer limited free rides during championship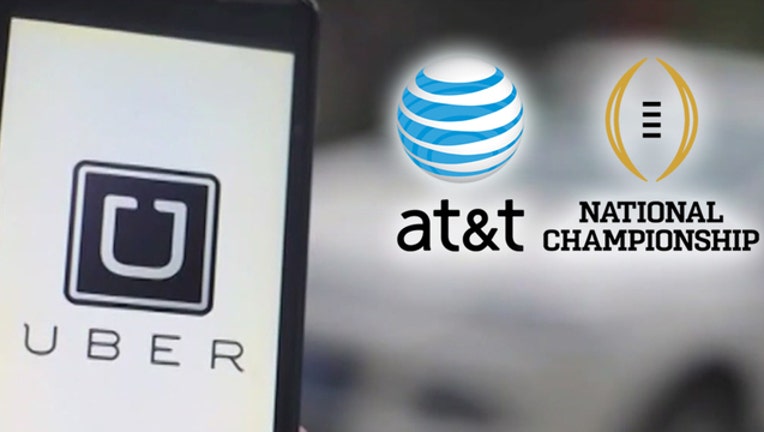 TAMPA (FOX 13) - Uber and AT&T have teamed up for the College Football National Championship game to give some riders a free trip. 
There will be 20 sponsored Uber vehicles in Tampa's city limits, ready to give free rides starting Saturday. 
A representative from AT&T says from 11 a.m.- 7 p.m. Saturday, Sunday and Monday, Uber users who select the 'FOOTBALL' option in their Uber app will ride for free, as long as they're staying in the city limits. 
The AT&T Uber vehicles will be Wi-fi enabled and streaming live college and pro football via the DIRECTV app on Samsung tablets.
Demand for Uber vehicles is sure to be high leading up to the big game, but if you're willing to wait - or plan ahead - you could ride in style and for free with Uber.