USF researchers studying Mauna Loa volcano eruption in Hawaii
TAMPA, Fla. - University of South Florida researchers are studying the recent eruption of the Mauna Loa volcano in Hawaii. For the team it was the opportunity to explore how lava flows and how we can better protect people who live near volcanoes. 
Much like hurricanes, there are also forecasts for how fast, how much and where lava will flow. As soon as Mauna Loa erupted on November 27, the USF team scrambled to get on the ground in Hawaii to put their special radar to use.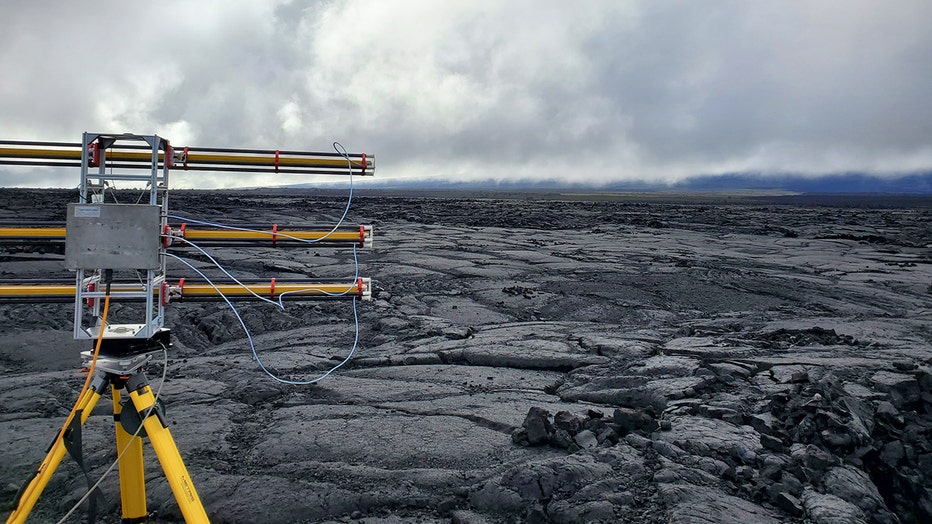 Courtesy: University of South Florida
"If you are on a young lava flow and walk across it, you feel the crunch of glass breaking under your feet," said USF geologist Chuck Connor.
RELATED: Hawaii's Mauna Loa, world's largest active volcano, erupts for first time since 1984
With a volume of 18,000 cubic miles, Mauna Loa is the world's largest active volcano, and it erupted for the first time in 38 years.
USF researchers like Taha Sededghi were there soon after.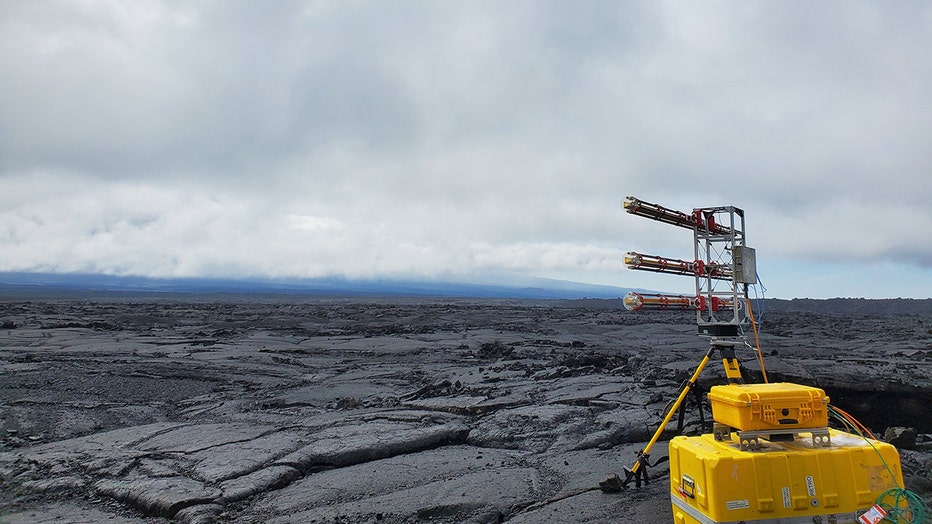 Courtesy: University of South Florida
"That was incredible, because I have not seen a volcano before," he said.
Standing about 12 miles from the eruption point, they used radar to track how lava flowed, where it flowed, and for how long.
"One of the main things we want to know is how fast lava flows are going to move across the surface of the earth and what the radar will be able to measure that directly for the first time will be able to understand the hazard better," said Connor.
READ: Lava flow threatens to cutoff main thoroughfare on Hawaii's Big Island
During the 16-day eruption, public officials had been worried about whether the lava could reach the Big Island's main highway. The hope is to use the data the USF team collects to produce hazard maps, potentially familiar to those worried about flooding during hurricanes.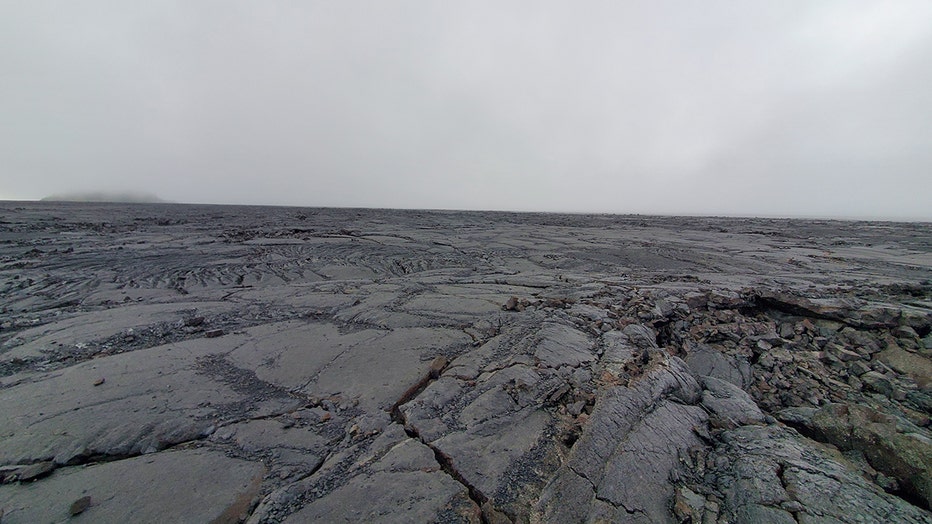 Courtesy: University of South Florida
The radar can create 3D renderings.
"If you can reach out and measure the entire lava flow in one fell swoop, that is great, and we hope that is what this instrument can do," said USF geologist Tim Dixon.
Although the flow of lava from the big volcano on the Big Island has stopped, USF is beginning to see, precisely, what was left behind.
"It is just fantastic to see the next generation of students, next generation of researchers take over and take the lead on data collection, there's nothing better, honestly," said Connor.
They hope the data will be published about a year from now.