USF scientists introduce mosquito tracking dashboard to help keep tabs on insects in Tampa Bay area
TAMPA, Fla. - Tampa Bay residents with a smartphone can help scientists at the University of South Florida with tracking mosquitoes through an online dashboard, especially now that malaria cases were in Florida this summer.
"It's really the mosquito that's the deadliest animal in the world," said Ryan Carney, an assistant professor of digital science at USF's department of integrative biology.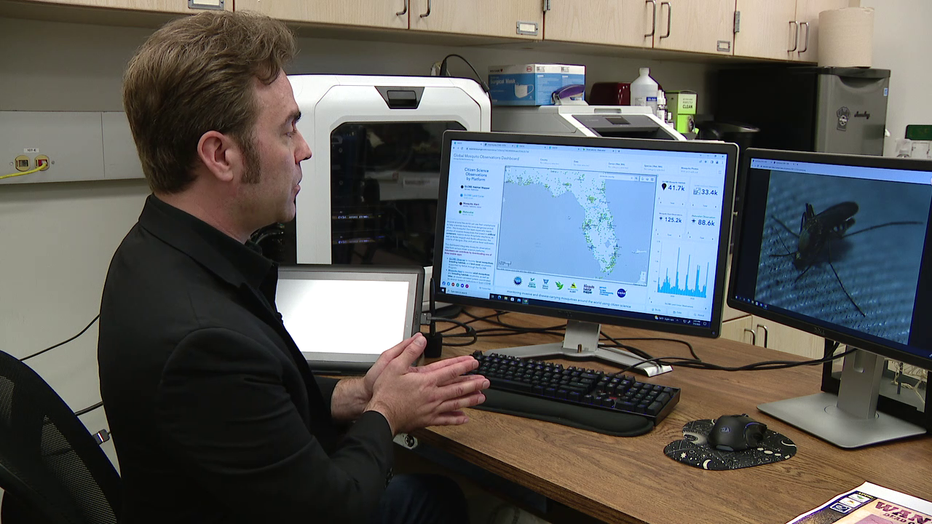 Malaria is the world's greatest health threat, causing millions of infections per year and more than half a million death per year. 
RELATED: Health officials urge Floridians to wear bug spray during Fourth of July celebrations
"For malaria in particular, that's only spread by anopheles mosquitos as far as human malaria is considered," said Carney.
To find out where they are – Carney and his colleague created www.mosquitodashboard.org, an online interactive dashboard that maps the mosquito data and photos that citizen scientists take using one of these three partner apps: iNaturalist, Global Observer or Mosquito Alert. Carney worked with USF professor of computer engineering Sriram Chellappan to create the global dashboard to help track disease-carrying mosquitoes and invasive species of the insect.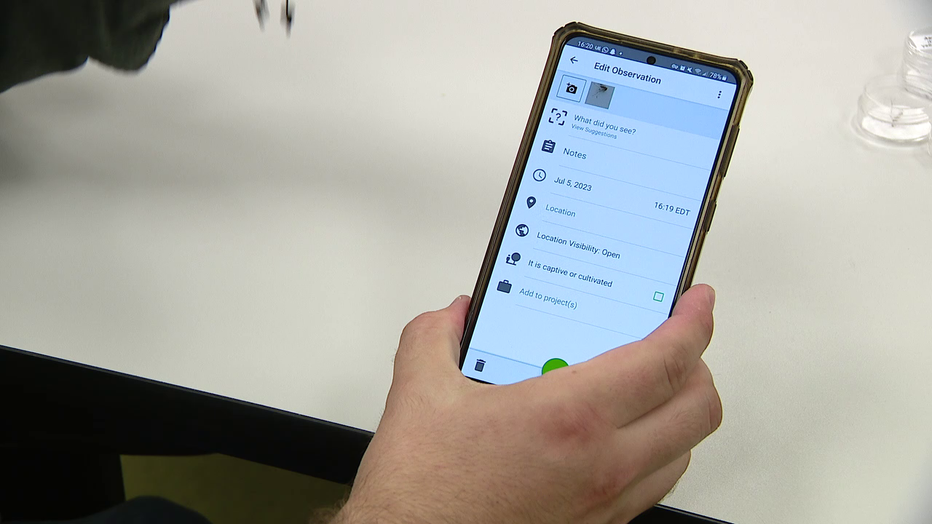 For example, using the iNaturalist app, if you killed a mosquito or spot a live one or find a habitat, you open the app, zoom in with your smartphone camera and snap a photo, then upload it with the location. The app's artificial intelligence does the rest to figure out the type.
"These apps really put the power in the hands of the public to not just be engaged but to make a difference in fighting malaria in their communities," said Carney, who added how much the apps already helped in other countries. "In the Netherlands, they had politicians and scientists go on the radio and TV and promote the use of the app and that led to a 1,000-fold increase, 25,000 reports and that was very useful for surveillance campaigns."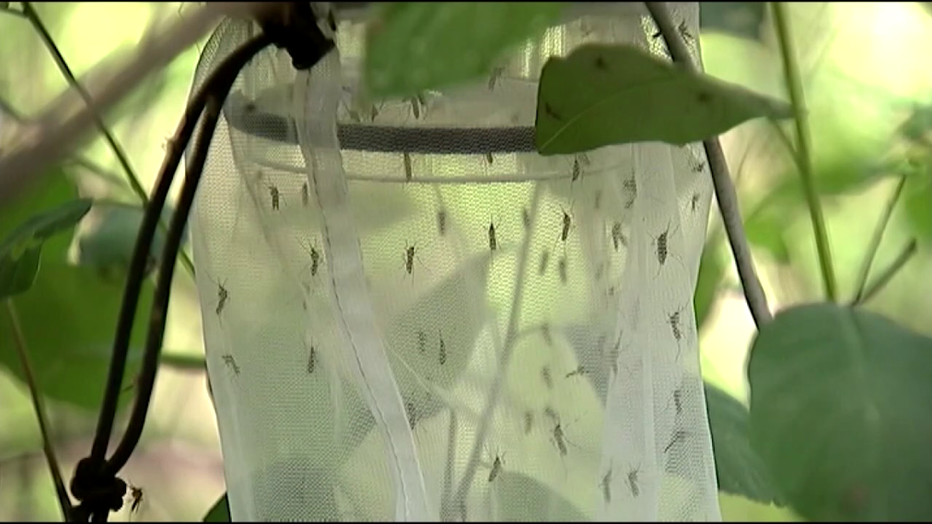 The goal is to start that momentum in Florida. Carney said those extra eyes are invaluable to public health.
"For folks in Sarasota County for example, I urge them to download these apps and start taking photos of mosquitos, so we can track where are anopheles in their community," said Carney. "People haven't really been doing these sorts of studies in the U.S. because we eradicated malaria in 1951, and so it's really important for us to have citizen scientists take these images and figure out where those mosquitos are."
Carney said they are working with the Centers for Disease Control and Prevention on the citizen-driven data, and even have mosquito traps with a patent pending that they plan to test later this year with the CDC and then use in Africa.