USF student killed in hit-and-run memorialized during vigil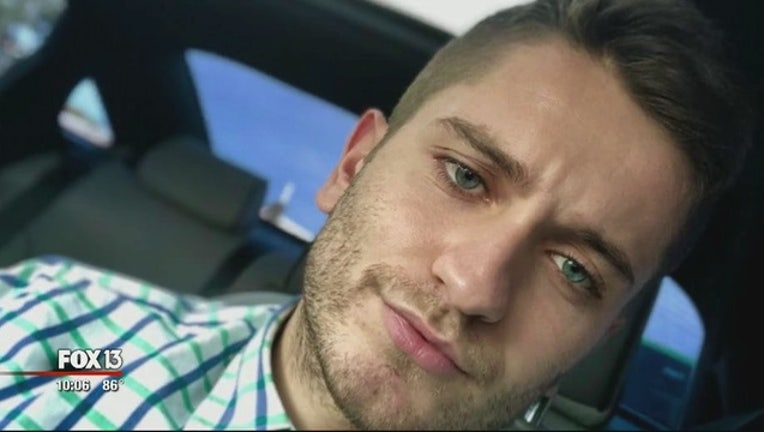 BELLE AIR (FOX 13) - Family and friends gathered Tuesday night to pay tribute to a USF student who was killed last week.
"It was just terrifying," said Deni Decolli, one of the victim's friends. "It's not fair, really."
According to the Florida Highway Patrol, Dhimitri Andoni, 22, was heading northbound on I-275 when he pulled over on the median to help another driver who had lost control.
Troopers said when Andoni was walking back to his car, a pickup truck hit and killed him.
The driver of the pick-up truck, identified as Dana Byrd, 30, was arrested a day later at his home in St. Petersburg.
FHP said Byrd stole Andoni's car moments after the crash and abandoned it at a business about a mile away.
The victim's father, meanwhile, became worried when he couldn't reach his son. Using GPS, he led investigators to Andoni's car.
Tuesday night, Andoni's family and friends said their final farewells to the 22-year-old.
"He always laughed, he was always the spirit like the good person of the whole group," said Decolli. "He was always the one to make jokes to make us laugh until we cried."
FHP continues to investigate the incident.
Troopers said they have not been able to make contact with the driver Andoni was helping moments before he was killed.