USF student robbed on campus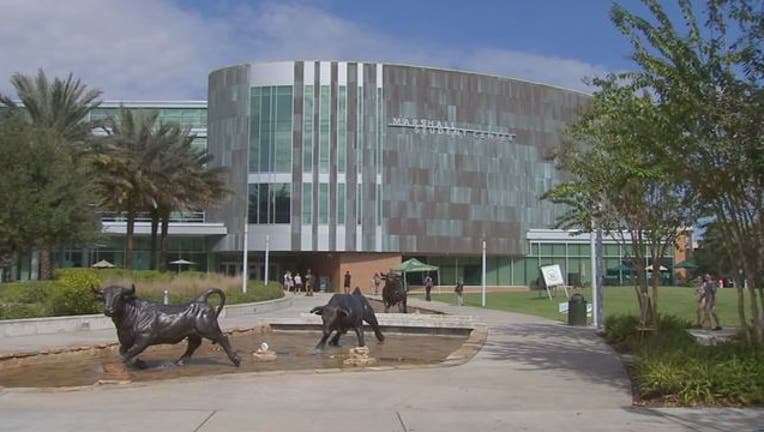 TAMPA (FOX 13) - University of South Florida Police responded to a strong armed robbery on the Tampa campus at around 9:15 p.m. Tuesday night. 
The incident occured near the Interdisciplinary Science Building. A female student in her 20s told officers that she was approached by two while males who took her jewelry. She was not injured during the robbery. 
The suspects are described as:
Suspect #1: Shoulder-length blonde hair, and wearing a white shirt and khaki shorts.

Suspect #2:  Also had blonde hair. He was wearing gray sweat pants and a dark blue shirt.
In a press release, the USF Police Department included the following safety tips: 
Walk or jog with a friend whenever possible

Stay alert and tuned-in to your surroundings

Walk or jog in well-lit areas; stay away from alleys

Do not listen to earphones while out alone, as this minimizes your ability to hear an approaching threat

Tell someone where you are going and when you will return
A university "MoBull" text message alert was sent shortly after the details of the incident were known. The MoBull Messenger is part of the USF Emergency Notifications System.
The investigation is still ongoing. Anyone with information regarding this incident is asked to contact the USF Police Department at 813-974-2628.