Vegan egg market projected to grow by nearly $1 billion before 2028: report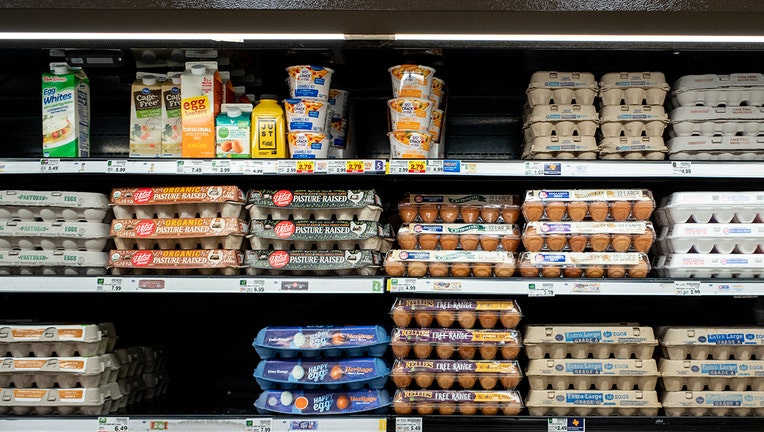 article
The research firm estimated that the market will grow at a compound annual growth rate of 8.28% between 2022 and 2027. Researchers say that vegan eggs are becoming more popular with consumers who are open to plant-based diets.
"The growing popularity of plant-based products is a key factor driving market growth," Technavio said in a press release. "The popularity of vegan eggs has increased as individuals accept plant-based egg alternatives for health, environmental, and ethical reasons."
The firm noted that the demand has increased because of nutritional reasons, too. Vegan eggs have no saturated fat or cholesterol, unlike chicken eggs.
BIRD FLU OUTBREAK AFFECTS OVER 24 STATES, POULTRY PRICES RISE
Technavio also predicted that the vegan food market and vegan cheese market will grow at a compound annual growth rates of 12.07% and 7.97%, respectively.
North American consumers were projected to contribute 42% to the growth of the plant-based egg market. The most prominent companies offering vegan egg products include Bobs Red Mill Natural Foods Inc., Eat Just Inc. and Evo Foodtech Pvt. Ltd.
BIRD FLU: IOWA TO KILL 1.5M MORE HENS, TURKEYS DUE TO RECENT OUTBREAKS
"US, Canada, and Mexico are the key countries to the adoption of vegan products in the region," the research firm explained. "In addition, the expanding vegan population and increasing awareness of the benefits associated with a vegan diet are fueling the vegan egg market in the region."
RELATED: This popular Taco Bell menu item is going vegan, chain says
Germany, the United Kingdom, Spain, India, South Korea, Australia and Japan were also considered key countries in the study.
The prediction comes as plant-based foods become more popular in grocery stories and restaurants. Hershey announced a plant-based Reese's Cup in March, and an Israeli company developed a chickpea protein-based burger in April.