Venice Theatre hopes to reopen main stage by Summer 2024 after Hurricane Ian destruction
VENICE, Fla. - The summer of 2024 is now the anticipated reopening date for the Venice Theatre's main stage after it was destroyed during Hurricane Ian. 
"It is going to be longer than we hoped, but it'll be so much better when we're done," said Murray Chase, the theatre's director. 
After crews tore out damage from Hurricane Ian, a closer look brought unexpected news.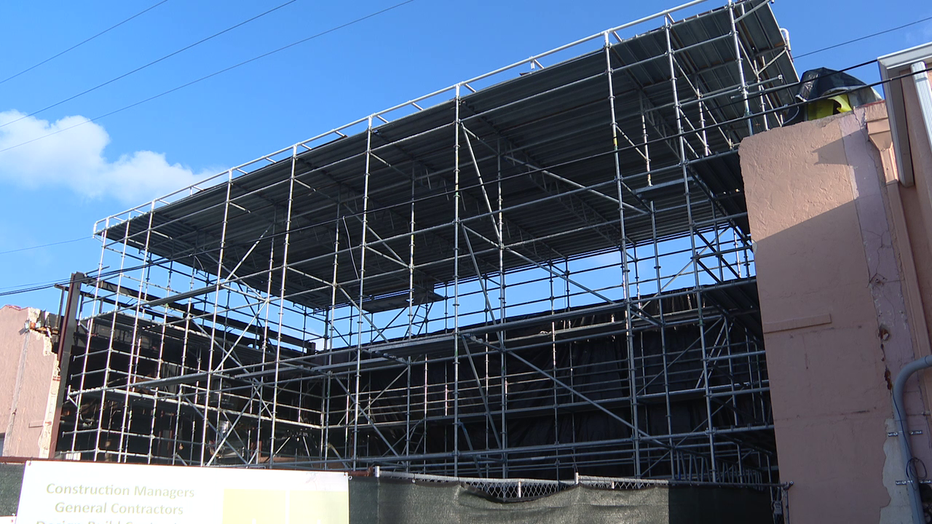 RELATED: Historic Venice Theatre gutted from Hurricane Ian's winds
"The Eastern side of the building still has a full rebuild to go, but the damage was bad enough that we have to go subterranean with a full demo of the floor and the stage house and do a complete repour from two-feet below ground level," said Chase. 
He said everything inside the Jervey Theatre was a complete loss, including the seats, equipment and the stage. The Pinkerton Theatre on site as well as a make shift theatre across the way continues to entertain guests. 
With the newly discovered damage, The Venice Theatre said they are now working to expand their footprint, raising the height of the building.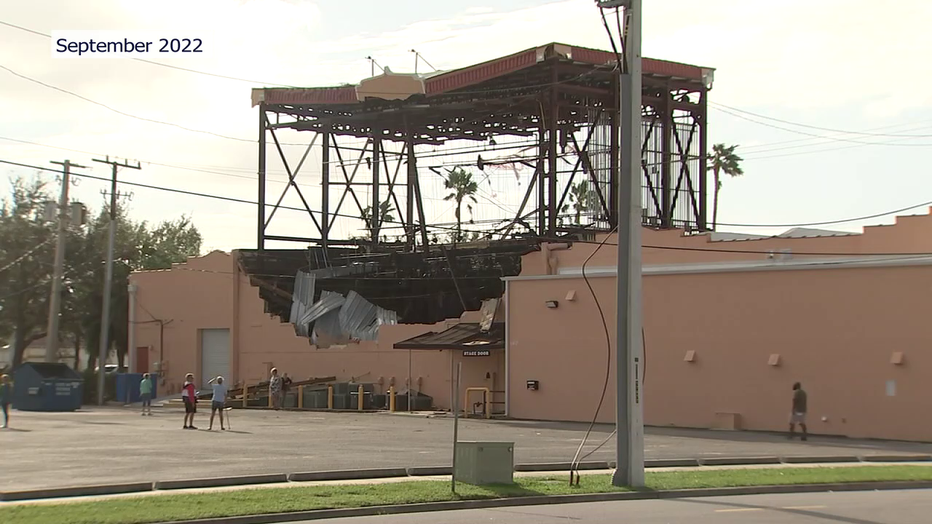 "There are 276 roof patches that have been done. Obviously we will need a new roof," said Chase. "Finding the damage to the foundation and how severe it was because of the wind on those fly loft steel eye beams was pretty devastating, because that means we have to go underground and pour back up just to make sure everything is stable." 
READ: Hurricane Ian briefly attained Category 5 intensity off Florida's Gulf Coast, NHC says
Once construction is finished, the theatre will entertain audiences for generations to come. 
But, the cost for repairs has gone up. It was expected to cost around $4 million, but now, it's estimated between $10-$14 million.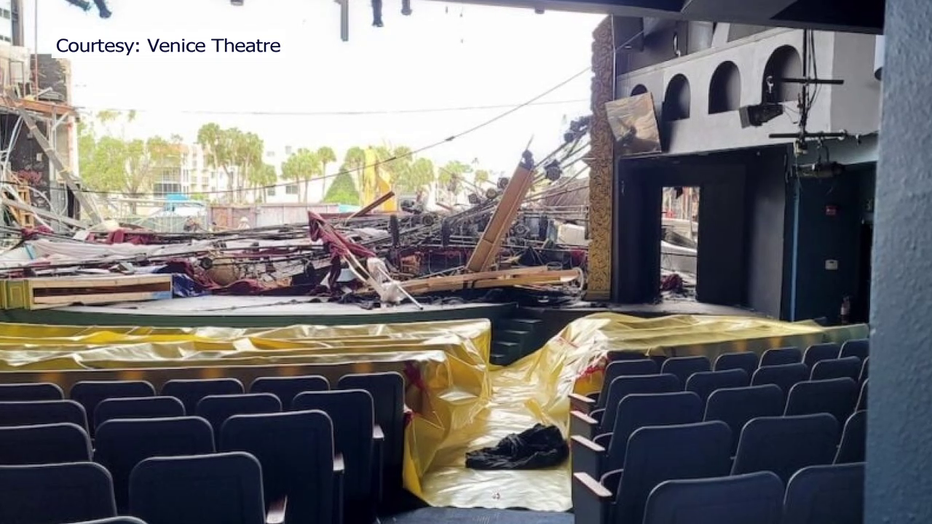 Continued support is needed from the community to rebuild the historic theatre. 
"Now we have plans. We've seen the pictures, we are seeing the elevations, and now, we have something we can look forward to and go 'yes it will look like this. It will operate this way to that end we have some real hope,'" said Chase. 
To see the latest on the Venice Theatre's progress or to help the rebuild, visit venicetheatre.org/hurricane-recovery-updates.