VIDEO: Dozens of teens loot Hartford gas station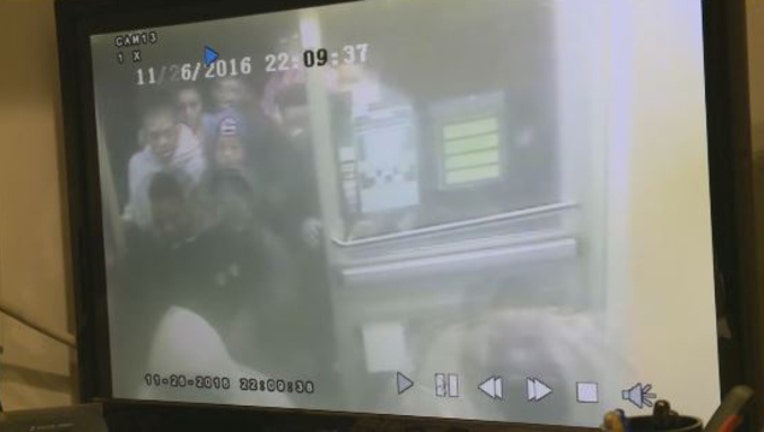 HARTFORD, Conn. - Police in Hartford, Connecticut are investigating the looting of a store by dozens of teens.
Police tell FOX 61 that 30-40 teens went into the Shell gas station after going to a party in the area Saturday night. They destroyed property and stole candy and snacks, forcing the owner to close for the night to clean up.
Surveillance video shows the teens entering the store one by one, laughing and looting as they went through the store.
The damage was valued at around $4,000.
An adult and a juvenile were taken into custody when officers arrived, and one officer was injured when the adult fought with officers.
Anyone with information about who is in the video should contact Hartford police.
Click below to watch: