VIDEO: Santa signs with little girl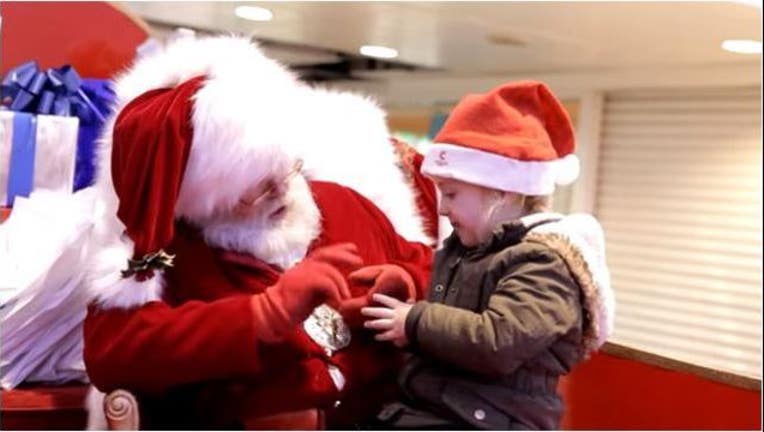 article
A heartwarming moment between Santa and a little girl who went to visit him over the weekend was captured on video and is being shared across the world.
When the little girl seemed to have a little trouble communicating what she wanted for Christmas, Santa starting signing to her.
The video posted to YouTube shows the little girl at the shopping mall in England sitting on Santa's lap. Her mother, who's off camera, says "Sorry, she can't talk very well." Santa responds, "Can she sign at all?"
Her mother says yes, and then Santa begins to communicate with the little girl through sign language. Together, they have a conversation back and forth and Santa learns she wants a scooter for Christmas.
The touching video has been seen hundreds of thousands of times.
"This truly captures the spirit of Christmas we feel at the Cleveland Centre whenever Santa visits!" wrote the Cleveland Centre on Facebook.
WATCH: