This Disney World 'Cinderella pony' will eventually have her own royal duty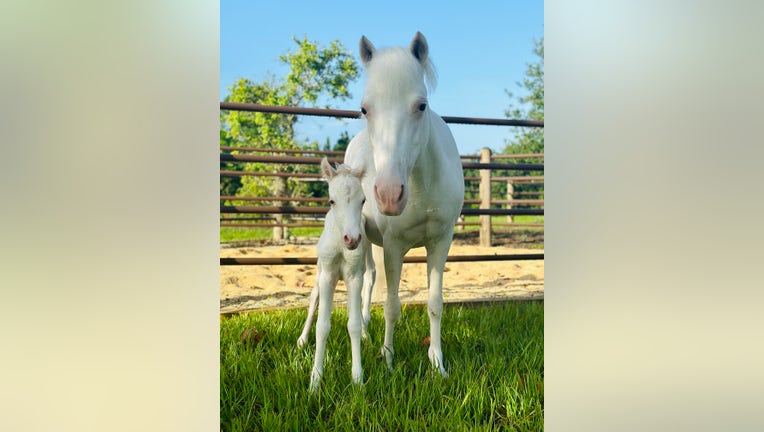 article
LAKE BUENA VISTA, Fla. - A baby white Shetland "Cinderella pony" was recently born at Walt Disney World's Tri-Circle-D Ranch – and in a few short years, she'll be on of the horses pulling Cinderella's very own pumpkin carriage.
The unnamed pony was born around 4 a.m. on Tuesday, July 11, according to a Disney spokesperson. Less than 24 hours after her birth, she was out in the pasture bonding with her mom, Lady.
She is the second Cinderella pony born at the ranch. Her sister, Lily, was born in 2019 and is already assigned to Cinderella's pumpkin coach, Disney said.
The new pony will spend the first few weeks with her mom and eventually will become more independent. As she grows, she'll be able to meet the other two baby ponies at the ranch, Sprout and Finn, who were born earlier this spring, Disney said.
RELATED STORIES
At birth, Shetland fouls usually weigh around 35 pounds. Full-grown horses weigh around 450 pounds. Within the first three months, fouls grow to be nearly three-quarters of their adult size.
While we do not know her name yet, a Disney spokesperson said a name would be released "in the coming weeks."