Website helps beachgoers track conditions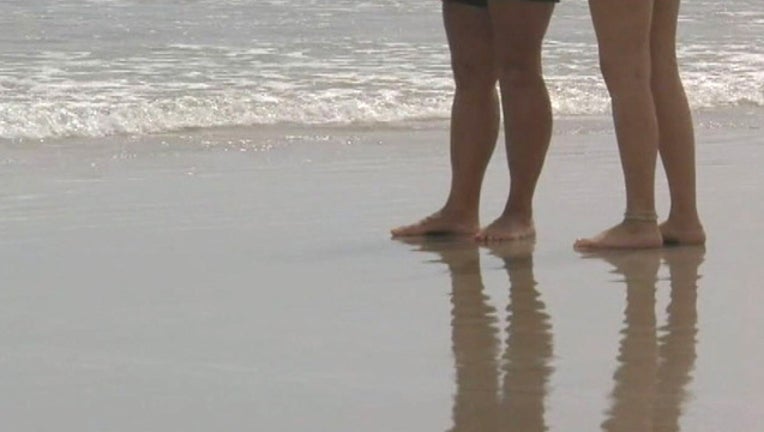 SARASOTA (FOX 13) - Each year, Lee Kagan and his family leave the snow behind and head south.
"We go for typical  things we don't have in Chicago right now -- sunshine, sand, and the water," he explained.
This year before traveling to Lido Beach, Kagan went online and checked VisitBeaches.org.  He was worried about a patch of red tide.
The website run by Mote Marine Laboratory keeps an eye out for visitors and lets them know what is going on.
"It gives people, especially those who aren't familiar with the local newspapers or news, an opportunity to see what is going on here and be aware of any conditions that may impact their visit," said Kagan.
The website provides beach condition updates twice a day for 27 Florida beaches.  It starts at the Panhandle and ends just south of Naples.
"It is a one-stop shop for any beachgoer if you are looking to have a fun, healthy, safe day at the beach," said Dr. Tracy Fanari, the program manager of environmental health at Mote Marine Laboratory.
Fanari scanned the website for updates Monday.
"It automatically knows your location. It zooms into your county," she pointed out.
Lifeguards and other official beach reporters make sure current conditions are listed.
The website was first started nine years ago for red tide reports.  Mote Marine hopes the interactive updates will help visitors with their options.
"If there are red tide impacts at one beach, they may not be there at the beach just north. The other tools we have added keep people coming back every day of the year even if there is no red tide bloom," continued Dr. Fanari.
Visitors can also check for rip currents, jelly fish, debris, water temperature, and other elements that could make or break a beach vacation.
"It is important I know ahead of time the conditions and whether or not our family could enjoy our visit here," Kagan added.
To check out current beach conditions go to: www.VisitBeaches.org