West Marine stores burglarized across Florida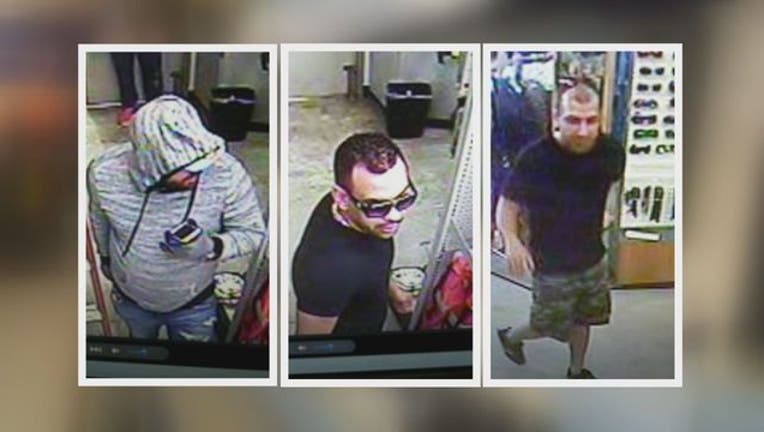 article
TAMPA (FOX 13) - After six break-ins at West Marine stores across the Southeast, the company is offering a $5,000 cash reward for information that could lead to the arrest of three suspects pictured in surveillance images.
Stores in North Palm Beach, Miami, Jacksonville, Winter Haven, Hilton Head, South Carolina and now Tampa have been hit in much of the same way.
Last Tuesday morning Manager Tom Berry arrived to his store on Cypress Street to find a large hole in a exterior cinderblock wall and tens of thousands of dollars' worth of merchandise missing.
"I was upset," He said. "I was annoyed at the fact that they actually had the audacity to break into the store."
For five hours, thieves somehow bypassed the alarm and took high-end fishing reels, marine GPS electronics, sunglasses, shoes, anchors, life jackets, Go Pro cameras, trailer tires and more.
"It makes you wonder whether or not they actually had a particular item in mind," Tom said, "Or they were following a list."
Leading up to the Tampa heist, and based on the similar method of operation from the five previous stores, Cypress Street management took precautions against a break in.
"I had actually contacted the Tampa Police Department and asked them to do night runs with us to make sure that there wasn't anything going on suspicious after hours," Erin Salmons said.
Company officials estimate tens of thousands of dollars has been ripped off from each location.
They released three surveillance images and are offering a $5,000 reward for anyone that can identify the men.