Where does Florida stand as the governor races to the White House?
TALLAHASSEE, Fla. - The day he filed papers to run for president, Governor Ron DeSantis signed a bill passed by Republican legislators allowing him to keep his job and run for president at the same time. 
"Last time I checked, being governor was a full time job," said State Rep. Angie Nixon. "Running for president takes a lot of work. We need him to focus on Florida."
Those who have helped run presidential campaigns say both are full time jobs.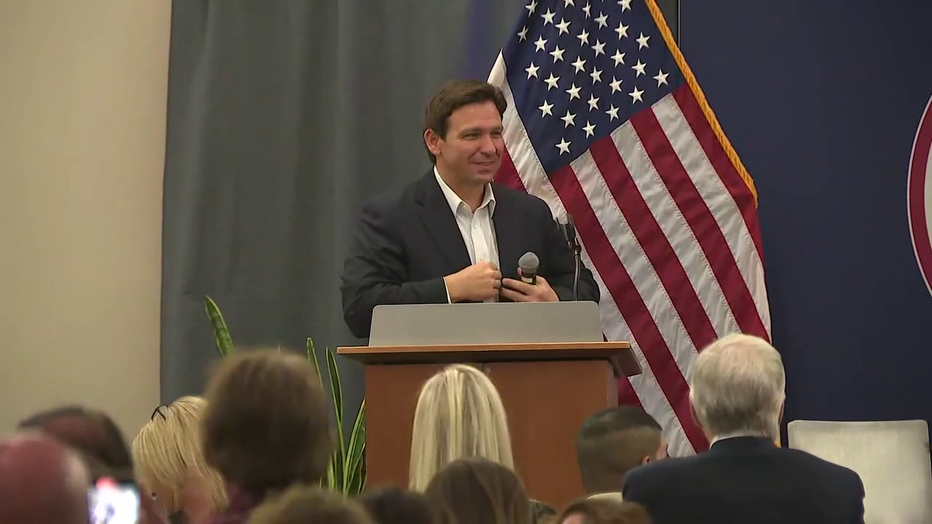 RELATED: It's official: Florida Gov. Ron DeSantis is running for president
The governor, for four days next week, will be in Iowa, New Hampshire and South Carolina, in hopes of getting a jump start on former President Trump in the early states.
"The candidate has to express where their line is and what is important to them, and where they need to be and when," said Democratic strategist Ashley Walker, who helped run Barack Obama's 2008 operation in Florida.
In Florida, that can be often dictated by emergencies. 
The Trump campaign attacked him in April for being in Ohio during a flood in Fort Lauderdale.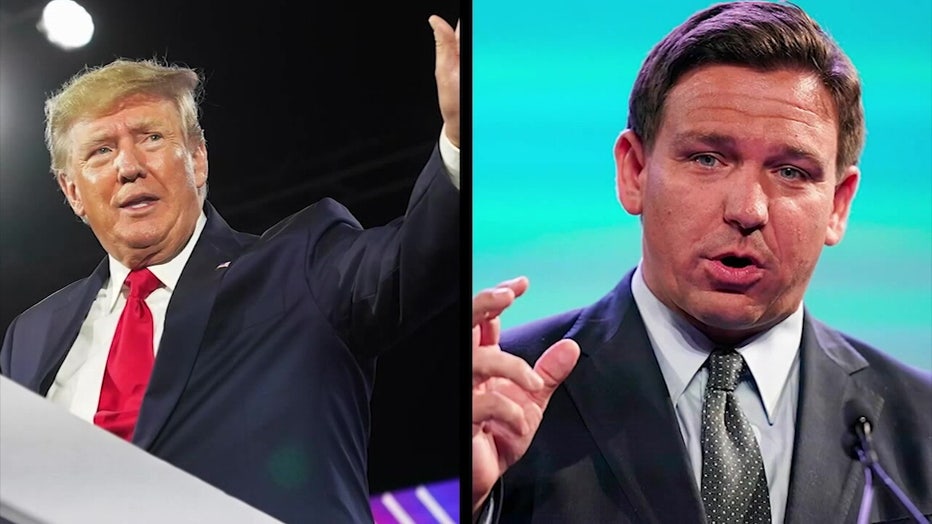 File: Trump has already attacked DeSantis about his leadership in Florida.
RELATED: Who is running for president in 2024? Meet the candidates
Political strategists warn that mishandling an emergency has as much of a downside as showing you're hands-on has an upside. 
After the Miami condo collapse and Hurricane Ian, he was willing to work with President Biden.
"There's no other job interview than actually doing the job you're doing right now really well," said Walker.
Florida now has the third-highest population in the country, with a state government that boasts of over 100,000 employees across seventeen state agencies that spend more than $100 billion on everything from protecting fish to jailing criminals to regulating business. 
But the chief of staff to former Gov. Bob Martinez, Mac Stipanovich, says governors can be in command even when they're far away.
"He would be available for times that would be built into his schedule to meet remotely with folks that he needed to back in Tallahassee. So it's certainly doable and it's been done before."
Though it has not been done recently by those who became their party's nominee.
Joe Biden was not in office when he ran in 2020.
READ: Poem written for Biden's inauguration banned by Florida school
Trump wasn't when he ran in 2016. 
And neither was Mitt Romney when he ran in 2012. 
Barack Obama was successful in winning a promotion in 2008 from senator to president, while George W. Bush went from the governor's mansion in Texas to the White House.
"This is really only a question for Florida," said Stipanovich. "People in Iowa and New Hampshire don't give a damn what the governor's got to do back in Tallahassee."