Massive fire breaks out at Tampa WingHouse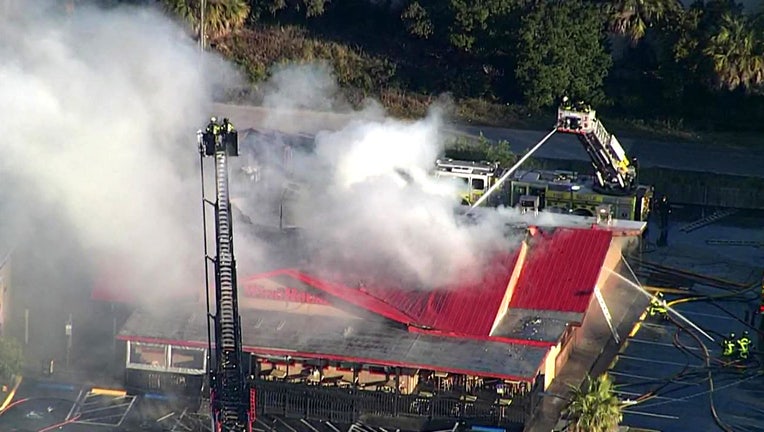 article
TAMPA, Fla. - A fire at a WingHouse in Tampa tore through its roof as crews tried to bring it under control on Monday morning
Hillsborough County firefighters first responded to the restaurant, located at 8001 West Hillsborough Avenue, at 5:40 a.m. after staff conducting inventory reported smelling smoke.
When crews found a "very light haze" in the kitchen area, restaurant workers said the heater was recently turned on.
Fire rescue inspected a heating unit on the roof while staff shut off the electrical breakers to the heat and AC units, and said the haze quickly dissipated.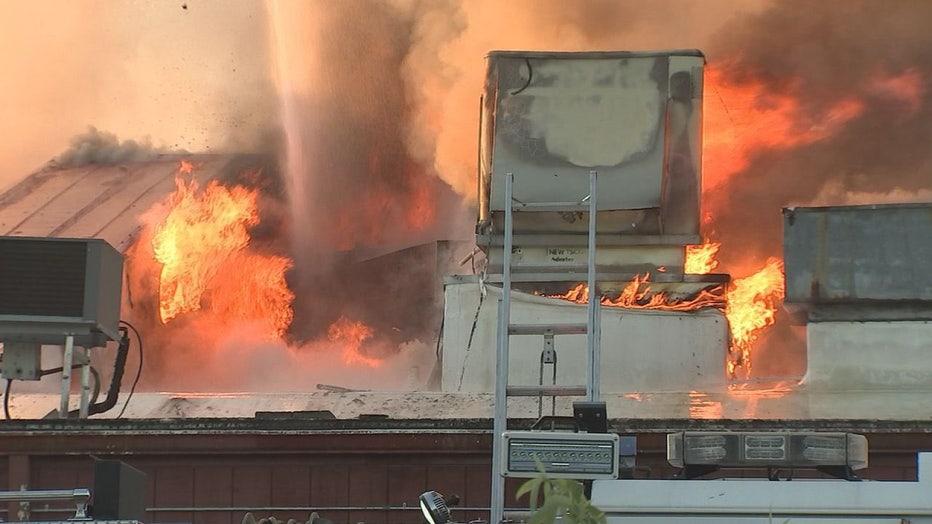 After fire crews further investigated with thermal imaging cameras and found no heat source, they released the building back to the restaurant management just before 6:30 a.m., telling them not to turn the units back on until they could get serviced.
Restaurant staff continued working and went into their walk-in cooler to complete their inventory. But upon leaving the cooler, they found smoke had once again filled the restaurant and called 911 around 7:10 a.m.
Fire crews returned and discovered flames inside the heating unit, which had quickly spread through the attic space.
Fire rescue called for a second alarm, and said the fire had spread so quickly that it made it unsafe for firefighters to remain on the roof or in the interior of the building.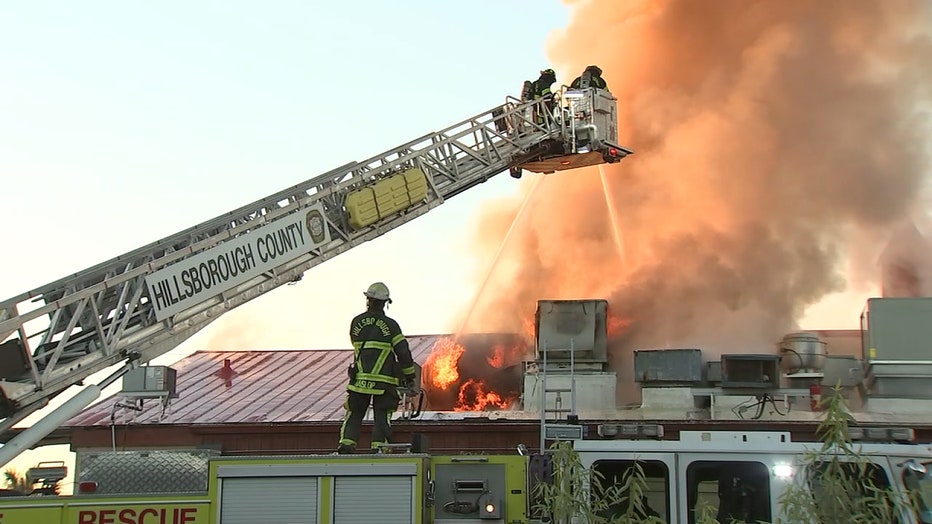 Hillsborough Fire Rescue worked to extinguish the flames from above while fire engines suppressed the fire on the exterior of the building.
The view from SkyFOX showed heavy smoke rising from WingHouse's red roof with flames still visible inside.
A total of 16 units responded to the fire, and some remained on the scene Monday afternoon.
The origine and cause of the fire is still under investigation. There were no reports of any injuries.