Winnie the Pooh comforts little boy with special needs at Disney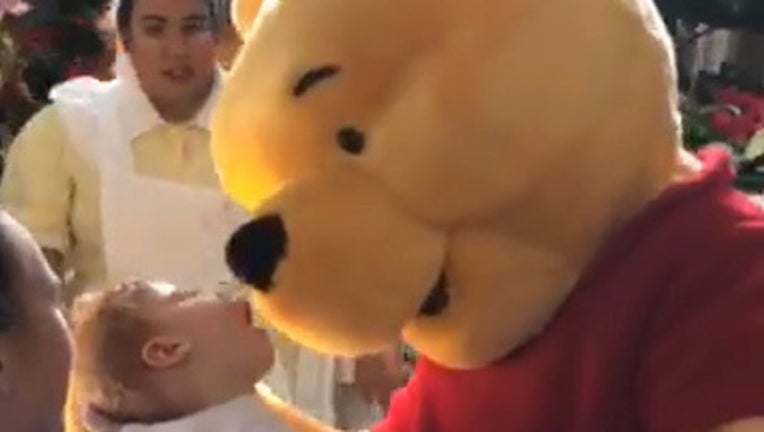 ORLANDO, Fla. (FOX 13) - A Kentucky mother captured a magical moment on video at Walt Disney World with her little boy who has special needs.
Jessie Barber was with her five children, including her 18-month old boy, who has cerebral palsy, when Winnie the Pooh stopped by for a visit. Barber posted video of Winnie the Pooh playing with him, comforting, nuzzling him and rubbing his head and hands to some big smiles from her little boy.
She says Winnie the Pooh spent at least 10 minutes with her little guy and he loved every second of it.
"For those of you who have disabled children know the feel(ing) when people look but aren't sure how to interact with your kiddo," she posted. "This Winnie the Pooh melted my heart and knew exactly what to do! Thank you Pooh!"
Watch the video below.