Winter Haven woman scammed victims in Craigslist rental property hoax, police said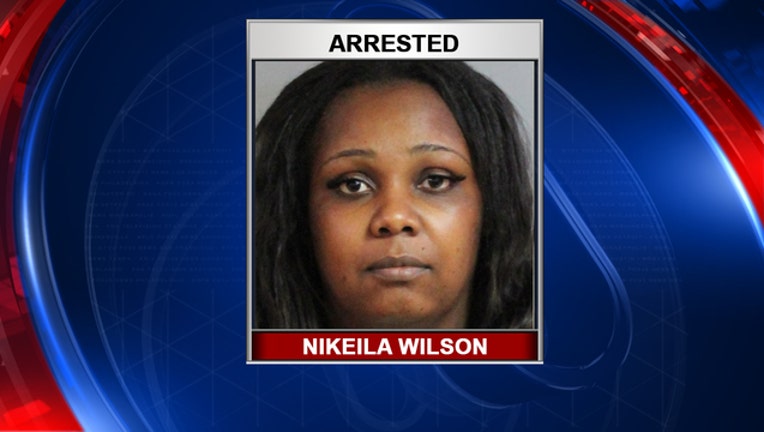 WINTER HAVEN (FOX 13) - Winter Haven police charged a woman with grand theft for allegedly scamming two victims out of more than $5,500 through a vacation rental scam.
The victims said they found their dream vacation rental through an ad on Craigslist, but once the suspect had their money, the dream was over.
Detectives said Nikeila LaShandra Wilson, 36, took their cash and opened a bank account to deposit the stolen money. She was arrested Tuesday and booked into the Polk County Jail. She later bonded out.
Winter Haven police said Wilson posed as the owner of vacation homes in Siesta Key and Naples in October 2017. Police spokesperson Jamie Brown explained a New York victim's ordeal.
"There was a four or five-month exchange of back and forth of - send the money in and then, all of a sudden, all contact ceased," said Brown. "He got suspicious and then called his local jurisdiction, which was in New York."
A Canadian woman discovered what happened when she traveled all the way to Florida to check in.
Both victims said they sent a check or money order in Wilson's name, which helped investigators.
"Because there were two victims and the same exact address and the same name through Craigslist, we were able to put two and two together fairly quickly and make an arrest," said Brown.
Wednesday night, FOX 13's Briona Arradondo went to Wilson's home to hear her side of the story.
"I'm getting my hair braided right now," said Wilson when she answered the door. "I'll give you an interview. My story needs to be heard. Can you come back in an hour?"
Since she wouldn't talk then, FOX 13 went back an hour later and knocked again. Wilson didn't answer to share her side.
According to an affidavit, Wilson told police she thought the money came from her boyfriend. Wilson told police she cashed the checks and money orders, and she said she didn't know the victims.
Detectives urge people to question everything, when it comes to online transactions, and reach out to local police if you think something is questionable.
"It's good to do due diligence and make a few phone calls," said Brown. "Our crime prevention unit will actually go to Craigslist and try to locate that property ... kind of look it out, feel it over."
The Canadian woman who fell for the scam told FOX 13 over the phone she's happy the suspect was arrested and she hopes she'll be able to get her money back.