Wrong ballots sent to 168 Hillsborough County voters following redistricting changes: 'This is not fraud'
TAMPA, Fla. - The Hillsborough County Supervisor of Elections Office is thanking an eagle-eyed voter for discovering a mishap with the Tampa City Council race. Election officials say 168 voters received the wrong ballot in the mail after a mapping mistake by a vendor.
A front porch chat between neighbors Bill Truett and Brian Frey is how the pair discovered their ballots had the wrong candidates listed for Tampa's City Council race. 
"It's not so much anger as much as it is a disappointment that it took a few citizens to call and say, 'Hey, this isn't right,'" voter Brian Frey said.
According to the Hillsborough County Supervisor of Elections, redistricting changes made last year were incorrectly coded by their mapping vendor ICW. 
Voters in precincts 318 and 320 got ballots for their old District 5 instead of their new District 6. Also, voters in 338 and 340 incorrectly received District 7 ballots instead of District 5 ballots, which means in total 168 voters got the wrong ballots.
READ: Confused Tampa voter fraud suspects believed they could legally vote, body camera arrest footage shows
"What we don't want is for voters who aren't impacted by this, which is most of the voters, to worry," Hillsborough County Supervisor of Elections Office Chief Communications Officer Gerri Kramer said.
As Kramer explains, there are no problems with the other 15,000 ballots that went out to the rest of the county. Along with sending out new, correct ballots to those 168 voters, they're also sending this letter, which stated, in part. "We regret that the error occurred and want to ensure that you can vote with confidence."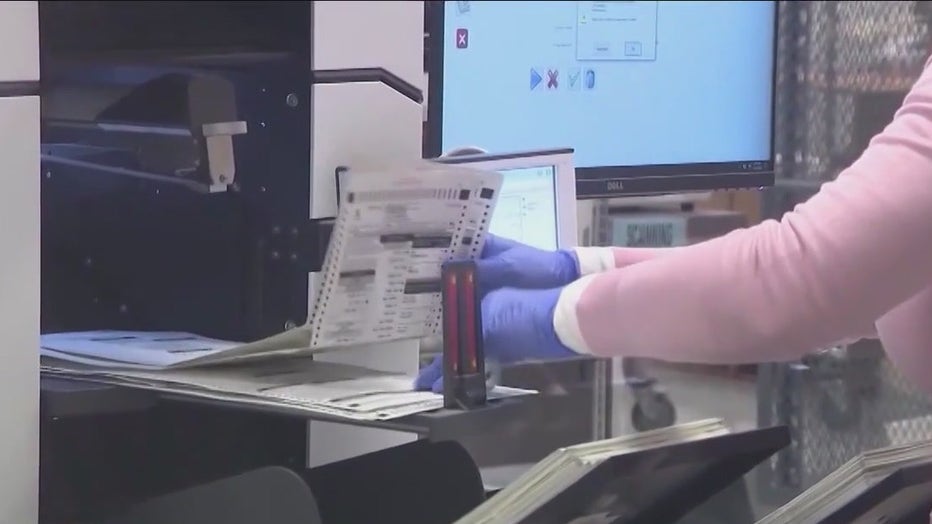 "It is a challenging time. You feel like any little mistake can be taken the wrong way. Everybody makes mistakes. That is not fraud. I just want people to know that if there's a mistake that occurs, we're going to let voters know," Kramer said.
PREVIOUS: DeSantis announces 20 voting fraud arrests by Florida's new election police unit
Truett did the same and posted about it in his neighborhood Facebook group. 
"Historically, we've done some research, Brian, and looking at elections like this, and the turnout has been very low, usually 15% or less so in this situation, every vote counts," Truett said.
Both hope more people realize just how important it is to vote in local elections.
"When something breaks down that close to home, I think it's very concerning. I think they will handle it," Frey said.
If any voters do send back the original ballot that was wrong,  we will hold that ballot until Election Day on March 7, so the voter has the opportunity to send in the correct ballot. If they don't they will still count the appropriate races on the ballot they returned.