WWE superstar John Cena meets young fans with health battles
TAMPA, Fla. - WWE superstar John Cena returned to the ring last week for Friday Night Smackdown at Amalie Arena in Tampa — his only match of 2022. 
But before he got warmed up, Cena spent some quiet time with a few of his youngest fans, each wrestling difficult health battles. A chance to meet their hero is not only a dream come true, but a wish granted.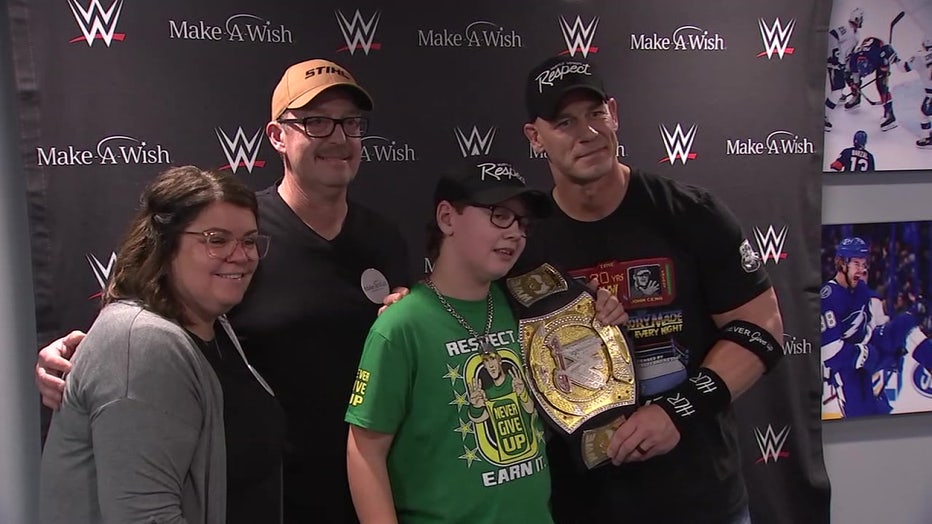 "It's good. I'm shocked," said Josh from Alberta, Canada.
RELATED: WWE brings in college athletes for tryouts at IMG Academy in Bradenton
Josh has cerebral palsy and epilepsy. When asked if he watched Cena a lot, he said, "Oh yeah, yeah. Every night."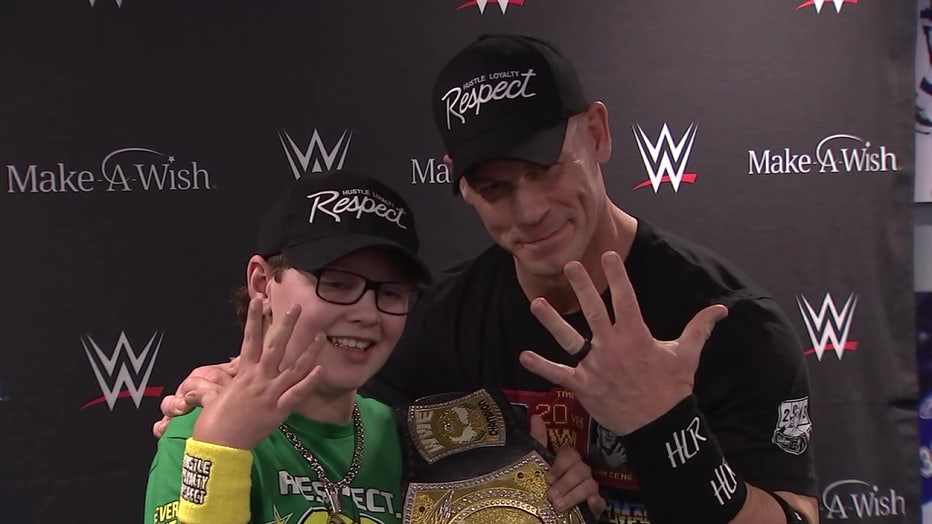 Ace from Kansas is another big fan of the WWE star and has a seizure disorder and epilepsy. Eliyana from Jacksonville was born with hypoplastic left heart syndrome.
 "We are living our dream because this girl here, she loves John Cena," said Eliyana's mother Fifi Mpembe.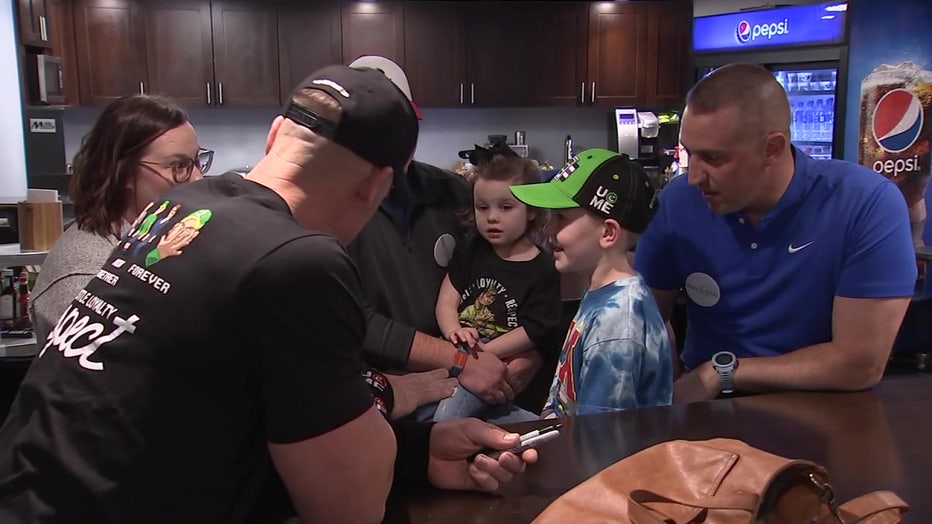 Watching Cena compete with all of his heart gives these kids and their families the strength to keep fighting on. 
READ: Tampa Bay Bucs' Blaine Gabbert helps rescue passengers after helicopter crash near Davis Islands
"We really, really, really thank him, and we bless him," said Mpembe.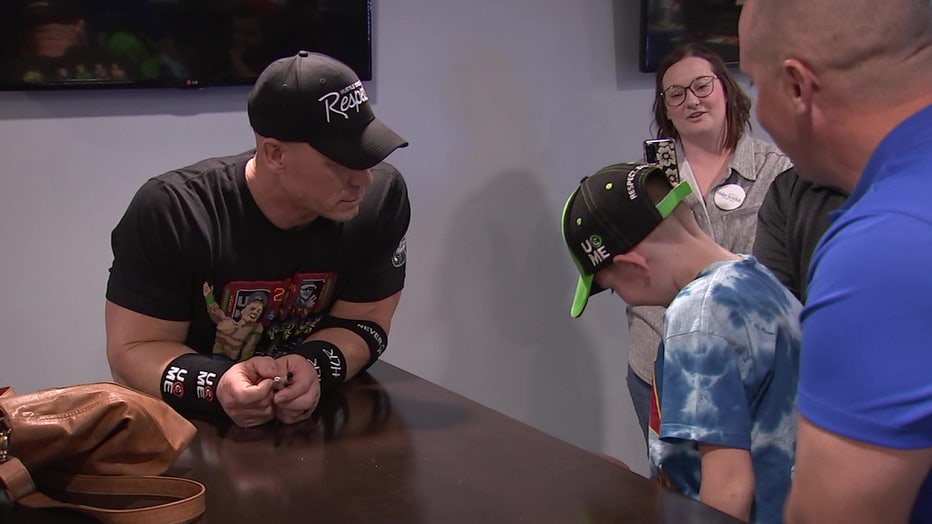 With two decades of WWE under his belt, Cena is larger than life. But some of his biggest moves happen quietly and in private.
This isn't just a photo op or a one-time thing for Cena. He's been granting wishes with the Make-A-Wish Foundation since 2002.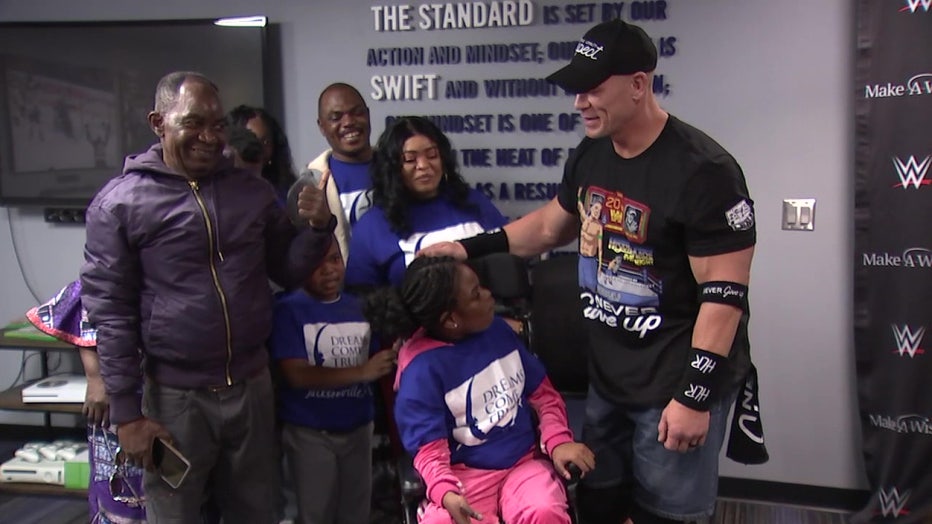 In fact, he is the most requested celebrity, holding the Guinness World Record for most wishes granted with about 660, so far.
"I can't have a bad day — regardless of what's going on in my life — when I see children and families that face so much and be able to look at it with a smile," Cena said. 
MORE: Tampa named best place to live in Florida by Forbes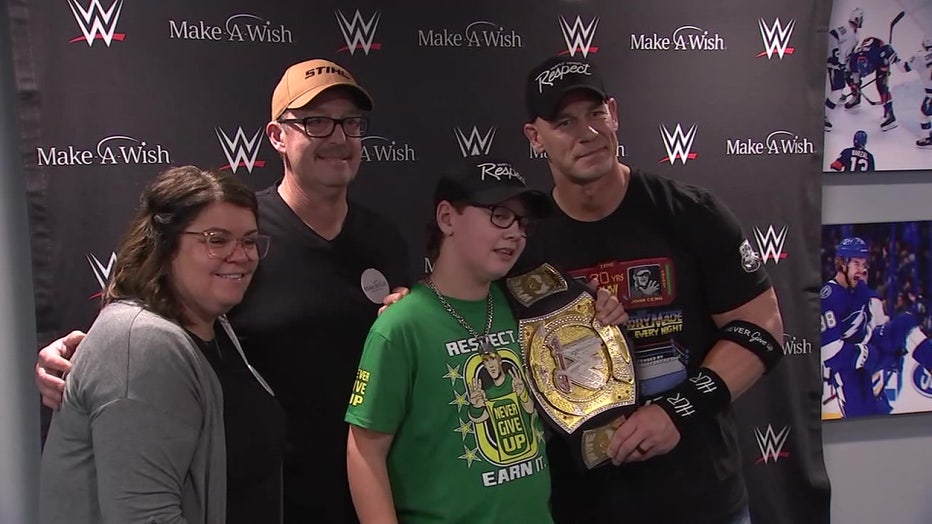 "Here is where we establish the connection. And then out there, when you see the families, and they get lost, that's what I'm trying to do. Just give them a much-earned day off," Cena said.
Cena's known for his catchphrase, "you can't see me." But he'll always appear for a kid who needs him.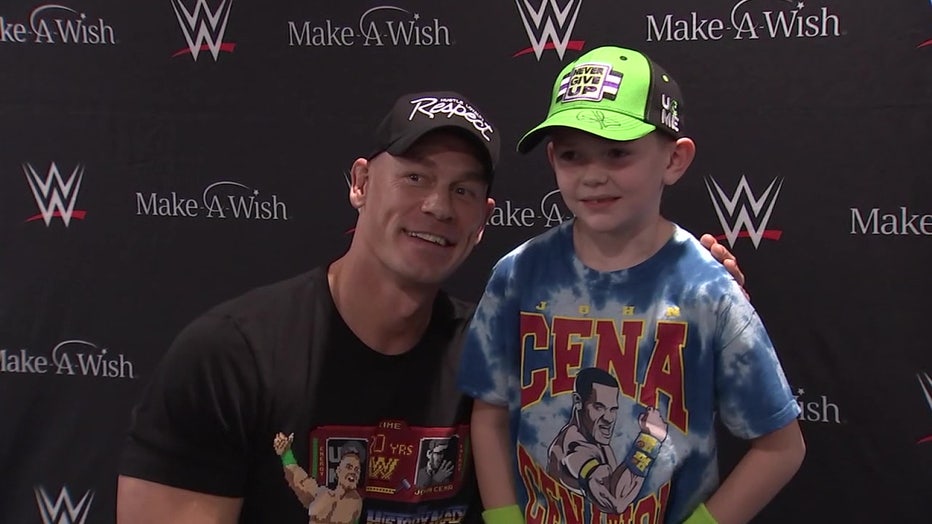 "They get the very subdued personal version right now," Cena said. "And when you see me go out of there, I'll be like a bolt of Tampa Bay Lightning."
After meeting Cena, the families got to head out to watch Friday Night Smackdown. Cena promised he'd be looking for them when he hit the ring.