Zoo welcomes endangered African penguin newborn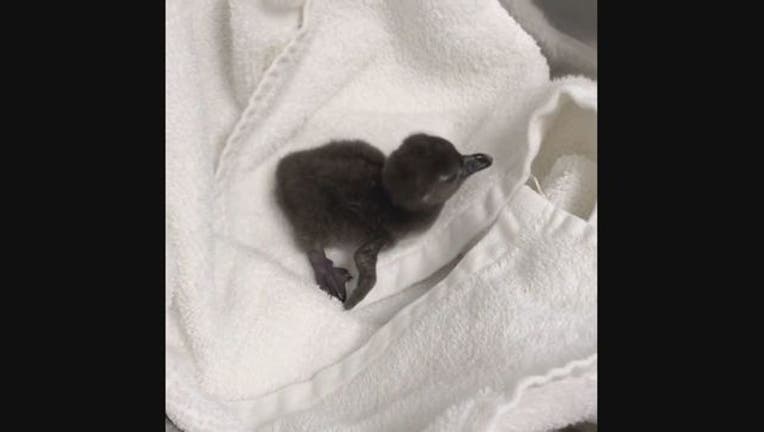 article
APPLE VALLEY, Minn. (STORYFUL) - An endangered African penguin chick hatched over at the Minnesota Zoo.
Zoo officials said it the adorable chick was born on November 21 and hatched at 50.5 grams. It is currently being cared for by its parents, Burner and Snickers, behind the scenes where it will remain and receive car from its parents and zookeepers.
Its gender has yet to be determined. The zoo released video giving the public a first look at the baby penguin. Its seen resting in a pile of white towels as it gives out a few tiny squeaks. 
The African penguin breeding season typically is from October to March at the zoo, when the nest boxes are opened for the flock. Most pairs successfully lay one to two eggs during that time. The zoo has hatched 21 African penguin chicks since opening the Penguins of the African Coast habitat in 2011. 
African penguins are listed as an endangered species under the U.S. Endangered Species Act and the International Union for Conservation of Nature Red List of Threatened Species, the zoo said. The zoo participates in the Species Survival Plan, a breeding program at several U.S. zoos to help maintain "the captive gene pool for the future aid of the wild population."