Alonso alum Jessi Warren paves path for future softball stars
TAMPA, Fla. - Growing up in Tampa, Jessi Warren never imagined she would one day be a professional softball player.
"I wanted to continue playing for as long as possible, because I love this game so much," said Warren. 
It's not just that she didn't think she could play professional softball, but rather, she actually didn't play softball as a kid. In actuality, Warren played baseball until she was 14 years old. 
READ: Alonso High flag football player earns gold at junior world championship
"I grew up in a house full of boys so [my] mom just thought it was easier to take me to baseball games with them instead of having to go to two different parks for softball and baseball," she said. 
When Warren finally made the switch to softball full time, her time on the baseball diamond showed in her game. 
"It pushed me to be a little bit better when I was younger," she said. 
The star infielder would go on to shine at both Alonso High School and Florida State before making the move to the pros. 
SPORTS: Sickles High state champion takes his talents to Gainesville
"The goal is to play as long as possible, as long as my body allows me to play," she said.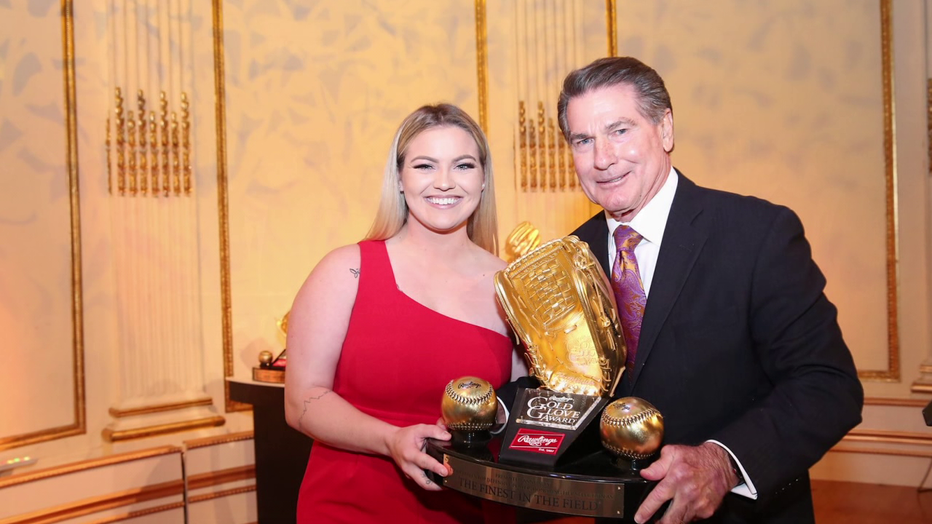 And once in the pros, Warren continued to dominate and earned a Rawlings Gold Glove for her defensive prowess at third base. 
"It's so cool. That was probably the highlight of my career," she said. 
Wednesday night, however, Warren wasn't set to receive an award, but was once again suiting up to play. Taking the field with Athletes Unlimited, the organization she's been with since its founding in 2020, Warren and her team played in a one-of-a-kind game.
"Just internally knowing that I'm playing for something bigger than myself is so cool," said Warren.
MORE: NBA veteran Kevin Knox inspiring younger players back home at Tampa Catholic
This season at the Little League Softball World Series, Athletes Unlimited is hosting the Pro Games in order to give the stars of tomorrow playing in the tournament a chance to see the softball stars, like Warren, of today. 
With a stadium full of young softball players and fans, Warren knows how important a game this is.
"Just going to go out there and playing softball to show them what the next level of softball looks like, that they can continue to dream to play at that next level because it is here, and it's growing," Warren said. 
It's a message that Warren hopes to show through her play on the field while showing the young softball players watching a pro softball career, and maybe a gold glove, await them in the years to come.