Brady-led Bucs will face Washington in NFC Wild Card game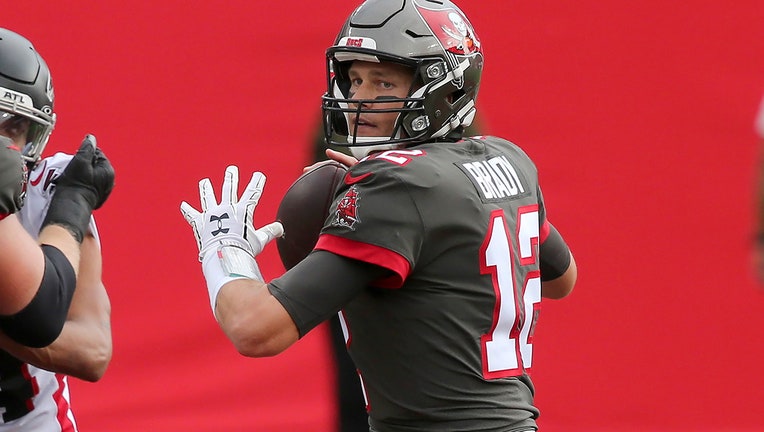 article
TAMPA, Fla. - The Buccaneers are headed back to the playoffs for the first time since 2007.  Back then, Beyoncé's "Irreplaceable" topped the charts and it was the year the first iPhone was released.
"I'm just glad that I'm still around.  It has turned into a winning franchise," said former Buccaneer Ronde Barber. 
Barber helped drop a Bucs banner outside Tampa City Hall Monday. 
PREVIOUS: Brady throws for 4 TDs, Buccaneers pull away from Falcons 44-27
"Be in the moment, you make decisions in the off-season because you think you're going to put yourself in the moment and they made a bunch of right ones this year," Barber said. 
That moment has been more than a decade in the making.  Back then, George W. Bush was president and Instagram wasn't even a thing yet.
"Thirteen long years.  I'm getting gray for God's sakes, it' been so long," said Bucs super-fan Keith Kunzig, AKA Big Nasty.  "Everybody that's been waiting and stayed with them, God bless. Anything can happen; that's what sweet about the dance," he said. 
By the way, Tom Brady was at the ripe old age of 30 in 2007. 
"The excitement level he's brought around, it's hard to measure. It's really exciting," said Bucs fan Tom Settles. 
"They'll see when Number 12 throws them touchdowns.  We're going to the Super Bowl. I predict that we're going to the Super Bowl," added fan Jesus Thompson. 
The Bucs will visit the nation's capital when they face the Washington Football Team in the first round of the playoffs Saturday night at 8:15 p.m.