Brandon Hagel becomes rising star with Tampa Bay Lightning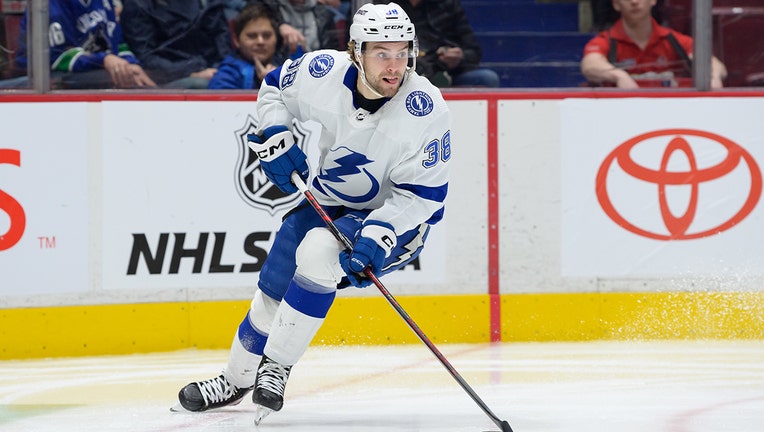 article
TAMPA, Fla. - The Tampa Bay Lightning gave up a lot to bring Brandon Hagel to Tampa from Chicago last March, trading two players and two first round picks. 
It's a deal that's been well worth it as Hagel is having a career year. His 18 goals are tied for third on the team, and he's already eclipsed his career high for points and assists in a season.
"I think what you saw in Chicago [2021-22, 21 goals/37 points] you're probably seeing a bit more of here in the scoring aspect just because he's in that situation now," said Jon Cooper about Hagel's new role. "You have to tip your hat to him because he's played two completely different roles with this team and excelled at both."
"Things are going my way, but you want it to go your way the rest of the year," Hagel told FOX 13 Sports. "I'm just going to keep going out there and do as much as I can to help this team win, succeed and hopefully get a Stanley Cup."
Hagel had some shining playoff moments when the Lightning brought him in at the trade deadline, but the departure of Ondrej Palat moved Hagel into a new role playing on the same line with two superstars Nikita Kucherov and Brayden Point.
"Playing with Patrick Kane and then coming here playing with Nikita Kucherov, you couldn't write it up any better in the story," said Hagel.
Publicly Hagel comes across laid back and kind of a quiet guy, but around his teammates that couldn't be farther from the truth.
"He's definitely not quiet," smiled Ross Colton. "I think that's just the first thing you know. Definitely one of the more vocal guys in the lockeroom. He kind of lightens the mood. He's almost like a Patty Maroon."
"Like his way to talk, he's got a bunch of slang words that make all of his stories really good and really funny," said Pierre.
"Last year when I hurt my foot in the playoff I came to the rink and said my 'hoove was chalked' everyone kind of went with it," laughed Hagel.
And does "chalked" mean messed up? "Yeah, pretty much," laughed Hagel.
Hagel has made himself welcome – a rising star that could be shining with the Lightning for a long time.