Buccaneers say mistakes hurting them are correctable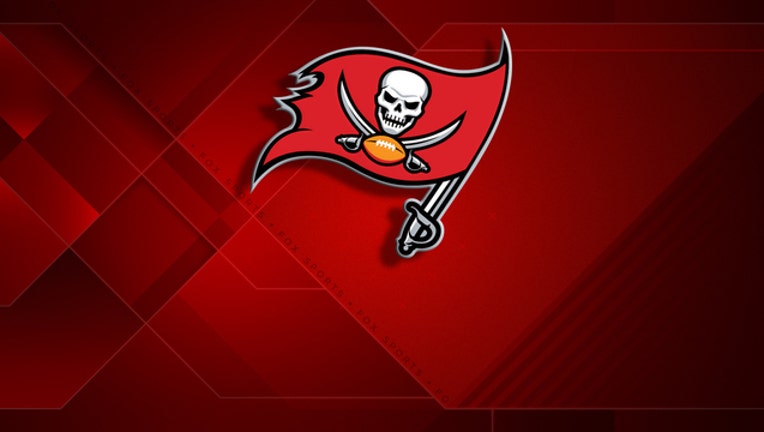 article
TAMPA, Fla. (AP) — Lovie Smith stood at the podium with a pained expression on his face, explaining yet another loss in which his Tampa Bay Buccaneers undermined their chances of being successful.
Fumbles, dropped passes, untimely penalties, costly breakdowns on offense, defense and special teams.
"We know the reasons why and know the things we need to clean up," Smith said Monday, vowing again to fix the problems that continue to stunt the progress of a team that is 5-19 since his arrival before last season.
"When you have a 3-5 record, you're not where you want to be at that moment," the coach added. "But we have a little bit of time to get it right."
Sunday's 32-18 loss to the New York Giants dropped the Bucs two games under .500 halfway through the season. It also denied them what would have been the team's first two-game winning streak since 2013.
Rookie quarterback Jameis Winston blamed himself for continued red-zone woes, even though he threw for 249 yards without an interception, scrambled 10 yards for Tampa Bay's only touchdown, and has now gone four consecutive games without committing a turnover.
Second-year receiver Mike Evans took responsibility, too, saying the loss was on him because while he matched a career high with eight receptions for 152 yards, he also dropped six passes. That contributed to Tampa Bay settling for field goals on three of four trips inside the Giants 10-yard line.
"I cost my team big-time," Evans said after the game, although others made crucial errors as well.
Running backs Doug Martin and Charles Sims lost fumbles that led to points for the Giants. Tampa Bay also was penalized nine times, boosting its season total to 81 — second-most in the NFL.
On Monday, defensive tackle Gerald McCoy called himself out, saying he needs to do more to help the team.
The three-time Pro Bowl selection, who signed a contract extension last season that could be worth more than $95 million, has four tackles and no sacks over the past three games.
The Bucs lost two of those games, each time wasting an opportunity to reach .500, which would be significant. Tampa Bay hasn't been at the break-even point or better this late in a season in three years.
McCoy isn't the only defensive stalwart who hasn't played well lately. Buccaneers linebacker Lavonte David, who signed a $50.25 million contract extension during training camp, missed tackles in key situations and had a couple of costly penalties against New York.
"Any team throughout the league, or sports, period ... if a team is going to make a turnaround or a change or be successful, the best players have to produce. We're just not doing that right now," McCoy said.
"It doesn't change who we are or what we've done. It's just, this is a what-have-you-done-for-me-lately league," the sixth-year pro added. "We understand that, so moving forward, we just have to be better. Don't lose sight, we're at the midpoint of the season. There's eight more of these things to come."
Smith cautioned against reading too much into the "stat sheet." He conceded McCoy and David can play better and reiterated his belief that both will.
"When you have three wins, very few of us have played exactly the way we should," the coach added. "But that's at the halfway point."
Winston's steady improvement has been the most encouraging aspect of the first half of the season.
Since throwing four interceptions and losing a fumble during a 14-point loss to Carolina in Week 4, the No. 1 overall pick in the draft has thrown for four touchdowns and no interceptions while guiding the Bucs to a 2-2 record over the past four games.
The Giants became the first team to hold the rookie without a touchdown pass.
"You look at all the good things that the offense is doing, the only negative — and I don't like to throw out negatives — is I'm just not coming through in the red zone," Winston said. "I'm focused on taking care of the football ... and I am definitely going to continue to focus on scoring in the red zone so I can help this team out."
___
AP NFL website: www.pro32.ap.org and http://twitter.com/AP_NFL