Buccaneers' Siliga leaves $1,000 tip Christmas Eve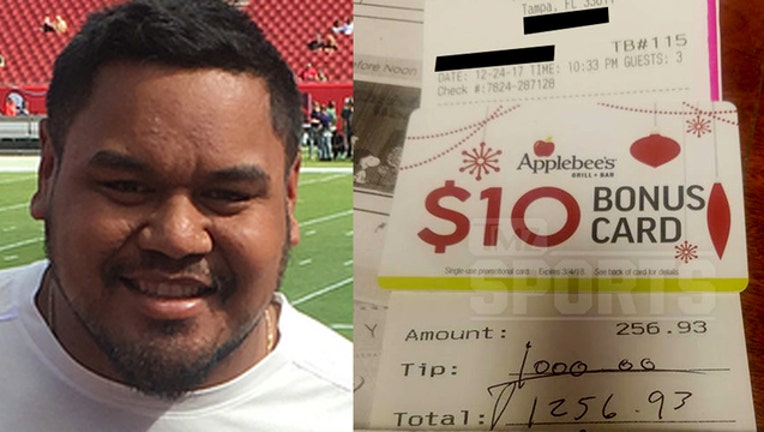 article
TAMPA (TMZ SPORTS) - The Bucs may have lost their Christmas Eve game against the Carolina Panthers, but the loss certainly didn't spoil their spirits. 
TMZ Sports reports the crew at Applebee's was left a generous tip by Buccaneers defensive tackle Sealver Siliga and some of his friends. 
Employees told TMZ, when the bill was brought to his table around 10 p.m., Siliga asked the manager how many people were working in the restaurant because he wanted to tip every person $100 - from the front of the house to the dishwashers.
Siliga ended up leaving a $1,000 tip.