Forsberg scores in SO to lift Predators past Lightning, 5-4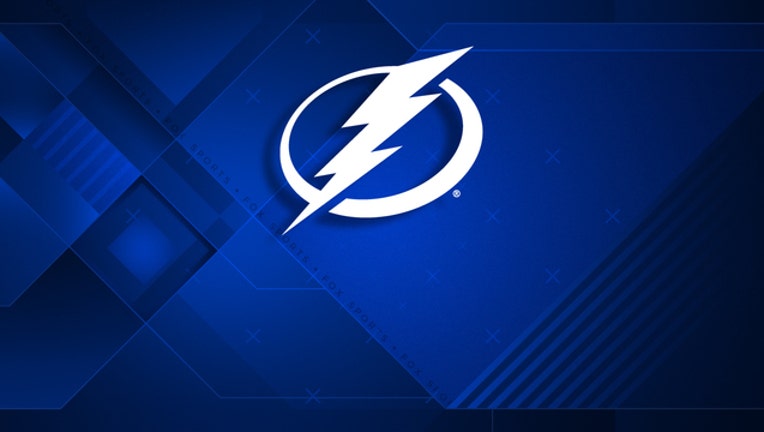 NASHVILLE, Tenn. (AP) — James Neal wants to score, and he's been doing just that lately.
Filip Forsberg had the only goal of the shootout to lead the Nashville Predators to a 5-4 win over the Tampa Bay Lightning on Tuesday night.
Neal scored twice and Mike Fisher and Shea Weber also scored for the Predators, winners of five of six. Nashville's last two wins have come via a shootout.
"For me, I want to score. I need to score," Neal said. "When the opportunities are there, you want to bury them, and right now, I feel like those chances are there. I have to take advantage of that."
Neal has five goals and two assists in his last three games.
Steven Stamkos, Nikita Kucherov, Ryan Callahan and Erik Condra scored for the Lightning, who have lost three of four.
"We deserved a point tonight and we got it," Lightning coach Jon Cooper said. "We're moving on the road here and we keep building on what we did tonight."
Predators goalie Pekka Rinne allowed four goals on 29 shots through overtime, but he was sharp in the shootout, denying all three Lightning shooters.
"It was ups and downs all throughout the game," Rinne said. "It was a fun game to play, a little bit frustrating as a goalie. I don't want to give up four every night, but it was fun."
In the tiebreaker, Forsberg skated to the right and beat Lightning goalie Ben Bishop with a quick wrist shot.
Nashville trailed by a goal late in the third when Neal notched his second of the night on a one-timer from the right faceoff dot off a pass from Forsberg.
Fisher scored the game's first goal with 52.3 seconds remaining in the opening period.
Weber carried the puck into the Lightning zone on the right side. From below the goal line, he sent a pass to Fisher who was stationed just outside of the crease. Fisher established position on Tampa Bay forward Ondrej Palat and then sent the puck past Bishop.
The Predators have scored first in each of the team's six games this season without allowing an opponent's goal against in the first period.
The Lightning tied it at 3:25 of the second period on Stamkos' power-play goal.
From the blue line, Victor Hedman found Stamkos on the goal line to the left of Rinne, where Stamkos banked a shot off the inside of Rinne's left goal pad and into the net.
"You go into overtime and a shootout, it's pretty much a crap shoot," Stamkos said. "We've got to find a way to keep leads, especially with under 10 minutes to go in the third."
Kucherov was credited with his second goal of the season when the rebound of his initial shot deflected off the skate of Nashville's Paul Gaustad and past Rinne at 8:51 of the second.
"It was fast," Nashville coach Peter Laviolette said. "They're a terrific hockey team. They've got a lot of speed. They've got a lot of skill. They have a lot of players that can hurt you."
Weber tied it at 2 at 10:29 of the second on a one-timer from the left point. The goal was the Nashville captain's first of the season.
Callahan and Neal traded late second period goals to send the teams into the third period tied at 3.
NOTES: Nashville played without D Ryan Ellis (lower body) and D Barret Jackman (upper body). Victor Bartley and Anthony Bitetto, who both played their first game of the season, replaced them in the lineup. ... Neal extended his points streak to three games. ... Hedman returned to the Lightning lineup after missing Saturday's game against Buffalo.