Geltz, Rays give up lead in seventh, lose to A's 8-2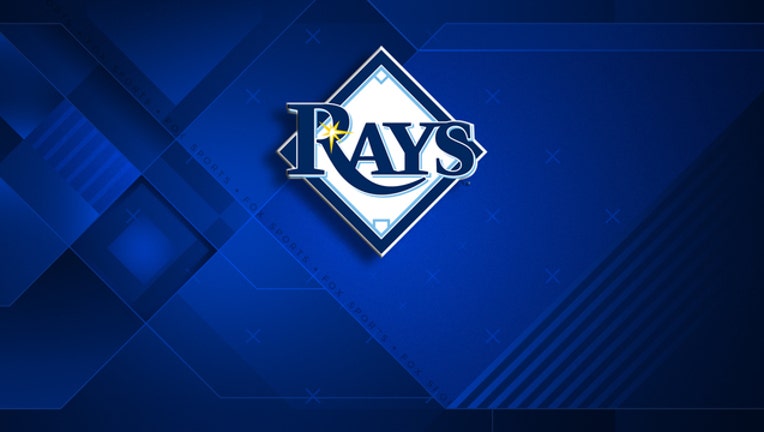 article
OAKLAND, Calif. (AP) - Rookie Steve Geltz had been unhittable the past few games. He had retired the last 11 batters he faced when he took over for Tampa Bay starter Jake Odorizzi. It all changed in a hurry.
Eric Sogard hit a tiebreaking two-run single as part of a seven-run seventh inning and the Oakland Athletics withstood another blown late lead by their bullpen to beat the Rays 8-2 on Sunday.
Four of those runs were charged to Geltz (2-5), who allowed all five batters he faced to reach base. It could have been worse — Stephen Vogt doubled and was thrown out at the plate by center fielder Kevin Kiermaier, who entered the game as a pinch runner.
"Everything I threw up there was getting hit," Geltz said. "I wasn't making good enough pitches. It's a tough one, especially coming back and then giving it up."
Geltz threw 13 pitches before manager Kevin Cash could get Matt Andriese into the game to finish the inning.
"It happened quick," Cash said. "They put together a good inning against him. We needed a little time to get Matt loose."
The loss ended a five-game stretch in which the Rays were involved in one-run decisions, leaving them at .500 entering a six-game homestand against the Minnesota Twins and Kansas City Royals.
"It's a rough patch," Geltz said. "But it is just one of those things. Sometimes it doesn't work out. My job is to get them out and their job is to get the hits. I didn't do my job."
The Rays wasted another good outing from Jake Odorizzi, who allowed two runs on three hits over six innings. He struck out four and walked the final batter he faced.
"I didn't have control on the first hitter," Odorizzi said. "I knew the situation. If I wanted to stay in the game I shouldn't have walked the guy. It spiraled after that. It was agonizing to watch hit after hit. Sometimes the ball keeps falling their way."
The A's went into the game with the worst record in the AL and managed only three hits through the first six innings before matching their season high with seven runs in one inning.
Fernando Rodriguez (3-1) retired four batters for the win after the Rays scored twice off Sean Doolittle in the seventh.
Doolittle was making just his second appearance of the season and first in nearly three months after being sidelined with a strained left shoulder. He inherited a 1-0 lead but left after giving up two runs and recording only two outs.
Desmond Jennings drove in one run and Rene Rivera had an RBI single for Tampa Bay, which failed to complete its first-ever series sweep at the Coliseum.
Odorizzi didn't give up a hit until Billy Burns' leadoff triple in the third. Mark Canha followed with an RBI single but Odorizzi allowed only one other hit and left with no decision.
MORE HITTING
Grady Sizemore went 2-for-4, his ninth multi-hit game since joining the Rays. He's batting 313 (63-for-201) in 53 career games against the Athletics.
UP NEXT
RHP Nathan Karns (7-5) is unbeaten in six starts since the All-Star break. The rookie, who pitches the series opener against Minnesota on Tuesday, has also allowed two runs or fewer in 18 of his starts, most in the AL.