Kevin O'Donnell: Glazers to blame for coaching failures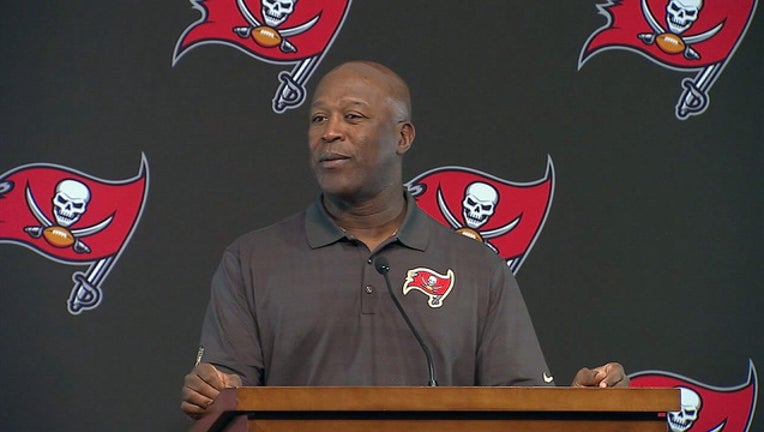 TAMPA (FOX 13) - The biggest concern isn't with who will be the next Bucs ahead coach. The bigger question is will the Bucs finally get it right?
Lovie Smith is the fourth head coach fired by the Glazers in the last seven years, but General Manager Jason Licht does not believe turnover will hamper his ability to find the right man to lead this team.
"This organization is committed to winning and I'm confident we can find the right guy," Licht explained. "Ownership placed their confidence in me and it's an excellent situation. People want to come to Tampa to coach.''
Since Rich McKay was forced out as GM in 2003, the Bucs have gone to the playoffs twice. It's the only NFL team of the modern era to finish last in its division five straight years. The losing record is directly linked to Glazer's coaching hires, and former Bucs quarterback Shaun King says it's time for the Glazer's to step back from the hiring decisions.
"As good as they are as business man and people, I think they are lacking when it comes to picking and selecting head coaches and GM's," said King. "This is the same group that selected Raheem Morris and Mark Dominik. That kept Mark Dominik and hired Schiano. Now they hired Lovie. They're the one constant through all of this, so maybe as owners, maybe it's time to push away. Really find the right football people and let them get the organization where it needs to get."
Dirk Koetter is - without question - the lead candidate, but Jason Licht admits there is competition from other teams in the league for Koetter. Licht would not characterize it as a tug-of-war for Koetter, but the Bucs are obligated to allow him to interview elsewhere, unless they hire him first.
"Yes you are obligated," said Licht. "It's a notification. They tell you they want to interview him as a head coach and, yes, there have been teams that have contacted us. I won't get into details of what teams, but there have been."
Reportedly, those teams are the Miami Dolphins, Philadelphia Eagles and the San Francisco 49ers.
So, is Koetter the right choice for the Bucs?
"There are a lot of responsibilities that come along with being a head coach and some unknowns when it comes to Dirk," said King. "So if he gets the job, I hope he's ready."