Lawrence brothers embrace Champa Bay mentality chasing motocross titles
PASCO COUNTY, Fla. - On their motocross compound in Pasco County is where Hunter and Jett Lawrence feel most at home. 
"It's rad, man. It's cruisy and feels like home," said Hunter. 
While "home" maybe half a world away in Queensland, Australia, the Lawrences couldn't help but fall in love with the Tampa Bay area when they first visited in 2019. 
"It just reminded us of where we grew up in Australia and we fell in love with it," said Hunter.
''Me and my now-wife bought a house straight away."
But where the Lawrences go one, they go all. 
READ: New Lakeland head coach looks to continue past success
So, the entire family moved their motocross operations from California to Pasco County.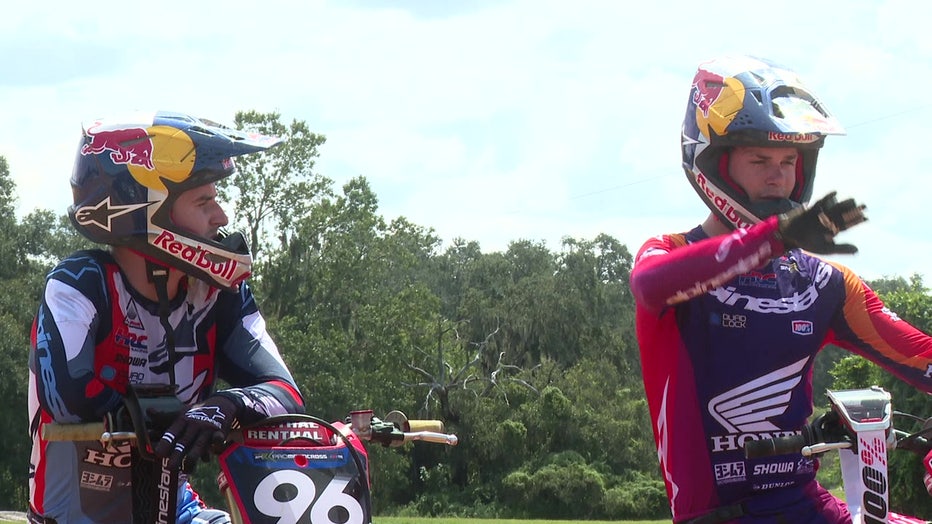 And ever since the move, Hunter and Jett have done nothing but dominate on track. 
"Four titles back-to-back in the Lawrence name is pretty badass," said Hunter. 
This year alone, Hunter and Jett have won regional titles in the 250 class and national titles in the 450 classes, respectively. 
"It's an awesome, awesome thing to see," said Jett.
"In 2023, most of the championships have the last name Lawrence in it."
READ: Rowdies' Leo Fernandes returns to team training
The Lawrence brothers have the right to be proud, too, since they're the first brothers in motocross history to win national titles in separate categories in the same season.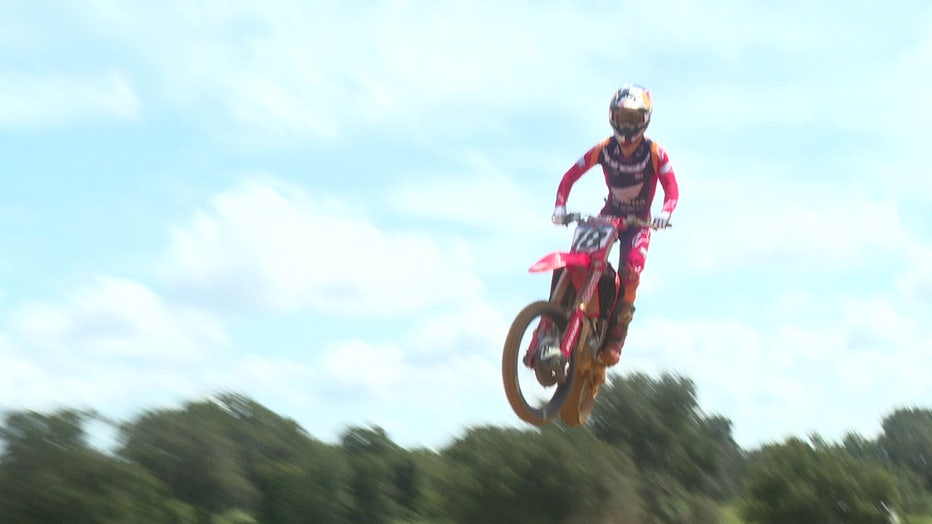 "This year, we've tried a couple of times to stop and actually think of it, but it is so different to us because we don't think of it too much," said Jett. 
"I wish we did because it's something we're doing right now and it's unreal."
Unreal doesn't even begin to describe what Jett has accomplished on track, either. 
Racing in the 450 class for the first time at just 20 years old, Jett Lawrence completed a season sweep by winning all 22 races on the calendar. 
It's a feat the rookie never imagined he could accomplish in his first season moving up a class.
READ: Alonso High flag football player earns gold at junior world championship
"You don't dream of it because you don't think that's possible," Jett said.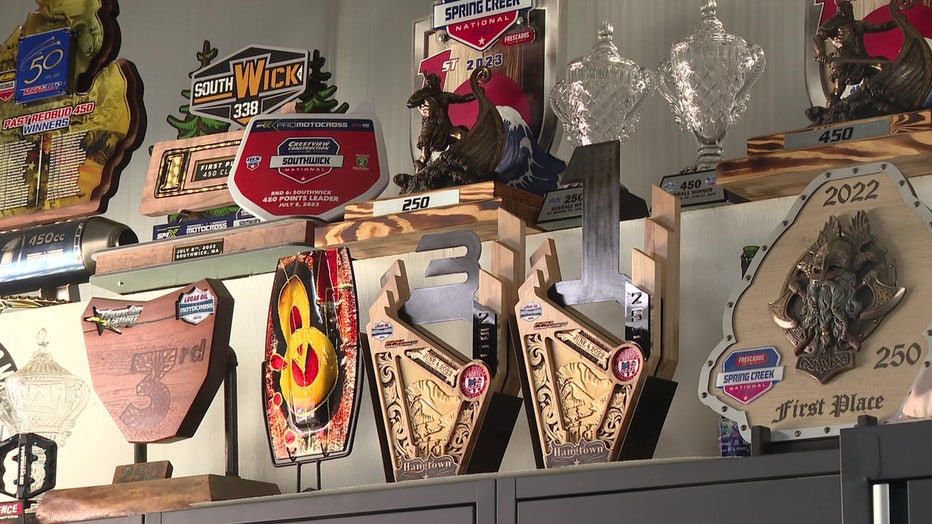 Now, the Lawrence brothers are getting ready to hit the road again for the Super Motocross World Championship Playoffs. 
For the first time, three rounds of playoff races in Charlotte, Chicago and Los Angeles will crown the world champ and both Hunter and Jett are hoping to capture their own crown. 
"It's crazy and it's unreal," said Hunter. 
"It's never been done in our sport before, so everyone is a little antsy and no one knows what to expect." 
What Hunter and Jett expect, however, is more trophies to add to their collection when the playoffs start Saturday at 3:00 p.m. at Charlotte Motor Speedway.