Marlins bounce back from 16-inning loss to beat Rays 3-0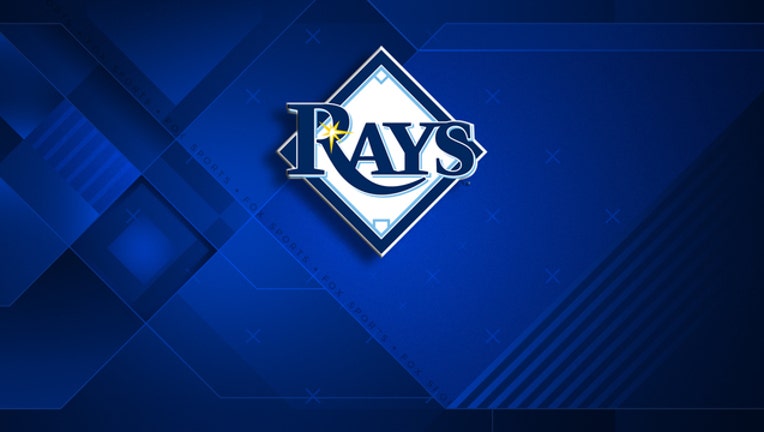 article
MIAMI (AP) - Needing a good night's sleep, Jose Urena left the ballpark shortly after midnight Wednesday before the end of the Miami Marlins' 16-inning loss to Tampa Bay, monitoring the game on his phone as he drove home.
That made him perhaps the best-rested player when the teams returned to the field barely 12 hours later. And it showed.
Urena and three relievers combined on a four-hitter and the Marlins bounced back from their marathon loss to beat Tampa Bay 3-0.
J.T. Riddle singled, tripled and homered.
"There is a little bit of a hangover. I'm not going to lie," Riddle said. "You play 16 innings like that, and you come in eight hours later and have to play again, the body doesn't feel the greatest. But it's part of your job."
While both teams were dragging, Urena looked fresh in his first outing since June 20, when he was sidelined by right shoulder impingement. He pitched five scoreless innings and struck out six before departing for a pinch hitter after throwing 78 pitches.
"Everything was good," Urena said. "I felt I could go longer, but I haven't thrown that much the past 12 or 13 days."
Drew Rucinski (4-1) pitched two scoreless innings for his second win in the series. Brad Ziegler pitched around a walk in the ninth to earn his 10th save.
The Marlins took the series and went 5-5 on their longest homestand of the year. The Rays lost for only the third time in the past 12 games.
Riddle's RBI triple in the sixth put the Marlins ahead. The ball appeared catchable, but sailed over the head of center fielder Kevin Kiermaier near the wall.
Riddle added his fifth homer in the eighth.
Three Rays - Kiermaier, Daniel Robertson and Jake Bauers - started after playing all 16 innings Tuesday. They went a combined 0 for 11.
"Urena pitched well," manager Kevin Cash said. "He kind of changed his approach a little bit, started throwing fastballs in to the lefties and away to the righties. That has generally not been his M.O."
TANTRUM
When the Rays' Carlos Gomez returned to the dugout after striking out in the second inning, he took three swings at a cooler, and the resulting thuds could be heard throughout the ballpark.
"He squared it up pretty good, it sounded like," Riddle said.
Gomez then punched another cooler, which sent cups flying over the dugout railing.
Despite all that solid contact, Gomez is batting only .195.
"When I'm angry, I'm not thinking really well," he said. "If they fine for me this, I've got enough money to pay."
Gomez said he was upset because he was hit by a pitch during the at-bat, and the umpire blew the call. He was jeered in subsequent at-bats by the crowd of 7,572.
UP AND DOWN
After using nine pitchers Tuesday, the Rays called up right-hander Ryan Weber from Triple-A Durham as reinforcement. Weber (0-1) allowed two runs in five innings and was optioned after the game back to Durham.
"I knew I was coming up to get the team innings, and that's what I did," Weber said. "I kept the pitch count low so they could keep running me back out there. That's all I could have asked for."
TRAINER'S ROOM
Rays: RHP Chris Archer (left abdominal strain) felt fine after a rehab start and could rejoin the rotation as early as Monday against the Tigers. ... LHP Vidal Nuno (right hamstring strain), who earned the victory Tuesday and contributed two hits before he was hurt, went on the 10-day disabled list. ... RH Wilmer Font (right lat strain) was transferred to the 60-day DL.
Marlins: OF Lewis Brinson (left hip inflammation), batting only .186, was placed on the 10-day disabled list. ... 3B Martin Prado (left hamstring) and 1B-OF Garrett Cooper (bruised right wrist) are expected to be activated for the upcoming series at Washington. ... Miami recalled LHP Dillon Peters from Triple-A New Orleans.
UP NEXT
Rays: Following a day off, the Rays play a three-game series at the Mets, with RHP Ryne Stanek (1-2, 1.98) expected to start.
Marlins: RHP Pablo Lopez (1-0, 3.00), who beat the Mets in his major league debut Saturday, is scheduled to start Thursday when Miami opens a four-game series at the Nationals.
Miami is 6-16 against Washington since the start of 2017.
"We've had our trouble with those guys," manager Don Mattingly said. "They've beat us up pretty good the last couple of years."
___
More AP baseball: https://apnews.com/tag/MLBbaseball