Move over guys, it's a girls-only skate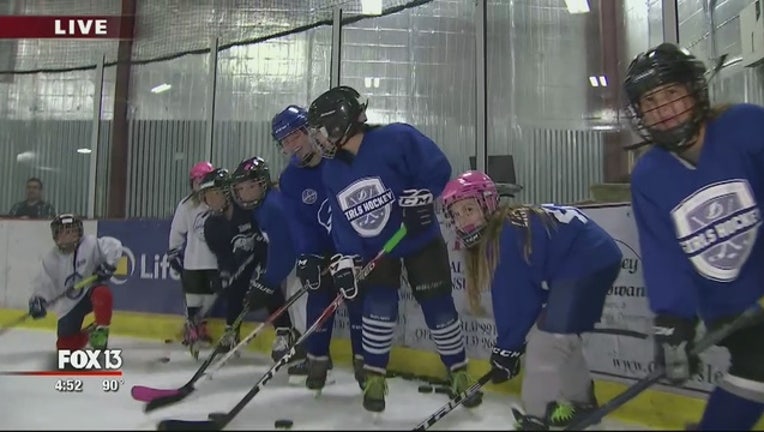 article
TAMPA (FOX 13) - Saturday was not only the home opener for the Tampa Bay Lightning, but it was Girls' Hockey Day at Amalie Arena.  To celebrate the day, Lightning Made, the team's girls hockey program, was hosting a number of practice sessions on the ice for girls of all ages.  
This included a completely free session for girls of any age to come out, put on some hockey gear, and simply give the sport a try -- no experience required.  
Running all of the events was women's national team captain Meghan Duggan.  
Before the weekend's festivities, FO X13's Chip Brewster met coach and program director Kristen Bowness at XTRA Ice in Tampa to meet and practice with some of the girls of Lightning Made.