Palmieri, Stafford help Devils top Lightning 5-4 in shootout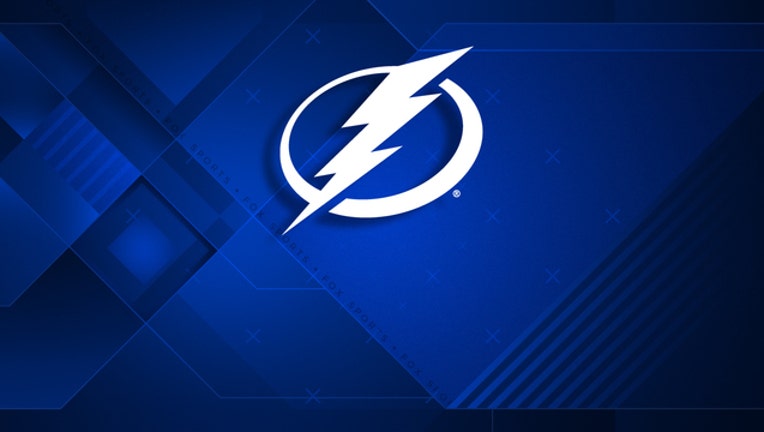 article
NEWARK, N.J. (AP) - Two weeks into the season, the New Jersey Devils are proving to be a tough team. And they have the tangible results to show it.
"Good teams find a way to respond," Kyle Palmieri said after scoring the lone goal in a shootout to lift the Devils to a 5-4 win over the Tampa Bay Lightning on Tuesday night.
Drew Stafford scored twice in regulation as New Jersey improved to 5-1-0. Palmieri and Brian Gibbons each had a goal in the first period, and Cory Schneider made 33 saves.
"The competitive nature of our team and how we're built, is something that is our biggest strength," Palmieri said. "We just go out there and everyone tries to thrive off of each other winning their battles."
Vladimir Namestnikov, Ondrej Palat, Nikita Kucherov and Steven Stamkos scored for Tampa Bay, which had its four-game winning streak snapped and fell to 5-1-1.
While the Lightning left with a loss, to a man they spoke in positive tones about what they had accomplished on the ice.
"Ultimately, I look at this big picture," coach Jon Cooper said following back-to-back road games at Detroit and New Jersey. "We got three out of four points. I'm pretty happy with the way things went."
Kucherov's goal was his eighth in seven games. He has scored at least once in every game this season, and the 24-year-old right wing became the sixth player in modern NHL history to score at least one goal in the first seven games of a season.
Mario Lemieux, Mike Bossy, Wayne Gretzky, Ken Hodge and Tony Tanti are the others. Lemieux holds the record with at least one goal in the first 12 games of the 1992-93 season.
"He's an impressive player," Lightning right wing Ryan Callahan said of his teammate. "Every year I've been here it seems like he's getting better and better. It's hard to imagine he can get better, but every year he seems to be getting (hungrier). This year he's stepped up to another level, so it's pretty impressive."
Peter Budaj made his first start of the season for the Lightning and had 30 saves.
"It's a tough result," Budaj said. "Anytime you score four goals you should get two points."
Stafford opened the scoring at 2:45 of the first period with a shot from the right side off the rush that Budaj appeared to misplay.
Tampa Bay drew even when Namestnikov flipped an in-tight forehand over Schneider's stick at 7:33, and took the lead on Palat's power-play goal at 12:21.
New Jersey equalized on Palmieri's rocket from the right side at 16:19, and Gibbons' goalmouth tap-in sent the Devils into the first intermission with a 3-2 lead.
The Devils outshot Tampa Bay 15-11 in the first period. For the game, the Lightning had a 37-34 advantage.
"We don't want to trade chances by any means," Callahan said. "We're at our best playing defensive hockey."
Kucherov tied the game 3-all by ripping a slap shot under Schneider's glove at 14:02 of the second.
Tampa Bay regained the lead 3:21 later when Stamkos pounced on a loose puck in the slot before beating Schneider with a backhand.
Stafford's power-play goal with 4:06 left in regulation tied it at 4.
"One of my biggest strengths is my play down low," Stafford said.
The Devils were 2 for 4 on the power play, while Tampa Bay went 1 for 5.
"You can say we had our chance to score on the power play at the end, but (I'm) pretty proud of the way we responded after the first period," Cooper said. "I like the trajectory we're going on."
NOTES: During his pregame media availability, Cooper was effusive in his praise of defenseman Dan Girardi. The Lightning signed the former Ranger to a two-year, $6 million contract on July 1, a few weeks after New York announced it had bought out the final three years of the six-year, $33 million deal he agreed to in February 2014. "You appreciate guys more when you have them with you," Cooper said. "You really appreciate him being in your locker room. When you have a guy like (rookie defenseman Mikhail) Sergachev ... he can go to guys like Girardi, but Girardi goes to him. The other thing is his willingness to sacrifice his body for the betterment of the team." Cooper later added Girardi was "everything our team needed." ... New Jersey scratched D Dalton Prout, D Ben Lovejoy and RW Stefan Noesen. ... RW J.T. Brown, D Slater Koekkoek and C Gabriel Dumont were scratched by the Lightning.
UP NEXT
Lightning: Finish a three-game road trip Thursday at Columbus.
Devils: At the Ottawa Senators on Thursday.
___
For more AP NHL coverage: https://apnews.com/tag/NHLhockey