Point scores twice, Lightning stop Devils 5-2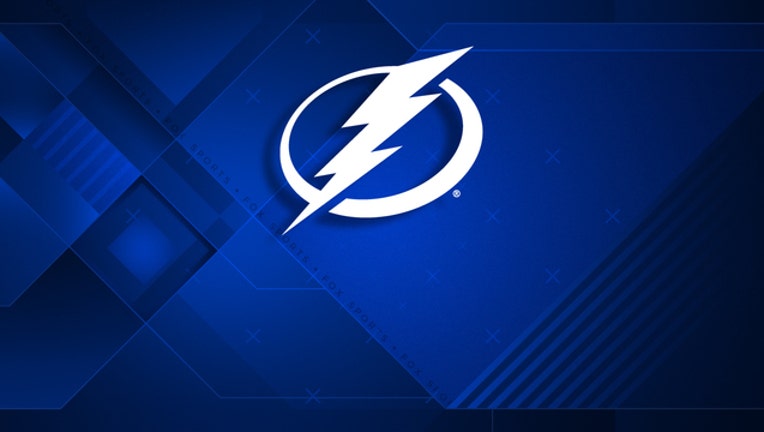 TAMPA, Fla. (AP) - The Tampa Bay Lightning's quick-strike attack knocked off another opponent.
The Lightning scored three times in the opening 10 minutes and rolled to a 5-2 victory over the New Jersey Devils on Sunday.
Brayden Point had two goals and an assist for Tampa Bay, while Nikita Kucherov had a pair of assists. Alex Killorn, Cedric Paquette and Tyler Johnson also scored for the Lightning, who have won three straight games and five of six.
Louis Domingue made 33 saves.
Stefan Noesen and Jesper Bratt scored for the Devils. New Jersey fell to 2-9 on the road.
New Jersey goaltender Cory Schneider, who finished with 30 saves, remains winless (0-15-2) in his last 18 regular-season appearances. His last victory came Dec. 27, 2017.
"You win together as a team and lose together as a team," New Jersey head coach John Hynes said. "We have to try to help him get to the level he needs to in order to win a game. He's put in the time. There's only one thing to do and that's analyze what it is and continue to go back to work on the concepts that need to be better."
The Lightning overwhelmed New Jersey to start the game, scoring three times in the span of 5 minutes, 54 seconds to build a 3-0 lead at the 9:15 mark of the first period.
Killorn banked in a shot off the stick of Schneider for his first goal in 18 games at 3:19. Point scored on the power play at 7:21, while Johnson scored on a one-timer to finish off a cross-ice pass from Point at 9:15. It's the second consecutive game Tampa Bay has jumped out to a 3-0 lead in the opening 10 minutes.
"Attacking the net, shooting the puck, guys putting themselves in great positions to score," Lightning head coach Jon Cooper said of the fast starts. "You are putting teams on their heels . you are making the other team chase the game right away."
Noesen cut the deficit to 3-1 at 9:39, but Paquette regained the three-goal advantage at 11:25.
"It's tough when you're goalie gives away the game in the first period," Schneider said. "It's not fair to my teammates. This team is hard enough to play in their building to spot them a 4-1. It's just disappointing for me. The first period is all stuff I've been working on. I've been working on the exact things that they scored some of their goals on. I have to figure that out and give my team a chance."
Point was credited with his second goal of the night and 17th of the season when New Jersey defenseman Sami Vatanen shot the puck in to his own net at 8:30 of the second period.
"That's an unfortunate bounce for him, he takes the puck and just tries to wrap it around the net and it hooks on his stick and goes in," Point said. "You take them when you can get them and it's just working for me right now."
NOTES: Tampa Bay C Steven Stamkos left the game late in the second after a hit from D Andy Greene but returned to start the third. . Lightning D Anton Stralman (upper body), missed his eighth consecutive game. . Lightning LW Ondrej Palat could return as early as Tuesday. Palat has been out since Oct. 27 with a lower-body injury. . New Jersey C Nico Hischier, the No. 1 overall pick in 2017, appeared in his 100th career game. . Devils D Steve Santini (broken jaw) is expected to join the team in Florida on Monday after completing a rehab stint with Binghamton in the American Hockey League. . Tampa Bay improved to 7-0 against Metro Division teams. . D Dan Girardi registered his 200th career assist. . RW Nikita Kucherov tied Vinny Prospal on the Lightning all-time list for power play points (124).
UP NEXT
Devils: At Florida Panthers on Monday.
Lightning: Host Anaheim on Tuesday.
___
More AP NHL: https://apnews.com/tag/NHL and https://twitter.com/AP_Sports