Rays blow late lead; lose to Red Sox 8-7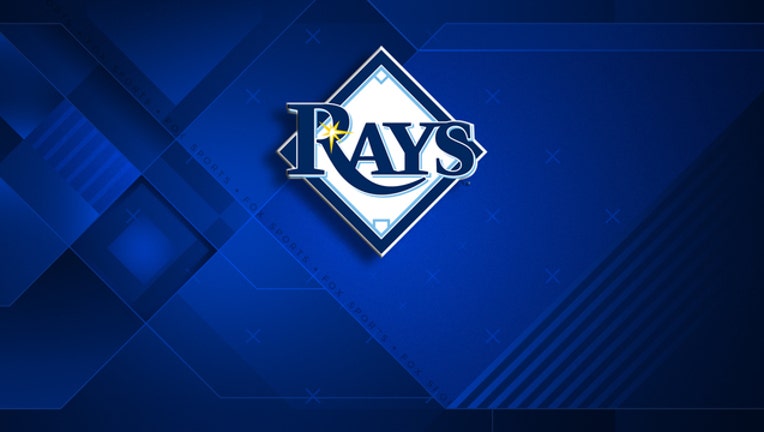 BOSTON (AP) — On the night Boston celebrated David Ortiz's 500th home run, the Red Sox slugger was the least of the Tampa Bay Rays' problems.
Ortiz, who hit No. 500 at Tampa Bay on Sept. 12, was hitless in five at-bats with an RBI groundout Monday night, but teammate Xander Bogaerts picked up the slack with an eighth-inning grand slam to lead the Red Sox to a come-from-behind 8-7 victory over the Rays.
"Xander Bogaerts is a very dangerous hitter," Rays manager Kevin Cash said. "Obviously this year he's one of the better ones in this division, so he's been hitting a lot of good pitches all year long."
Bogaerts hit an RBI double high off the Green Monster, but the Rays' skipper wasn't ready to proclaim him Boston's most dangerous hitter just yet.
"I don't know, there's a guy hitting behind him that's pretty dangerous," said Cash, referring to Ortiz. "It'd be tough to say."
Ortiz collected his 99th RBI on a night he was honored for his milestone homer. It was his first home game since he joined the 500-home run club.
Brandon Guyer homered on the game's second pitch to spark a three-run first for the Rays, who lost for the seventh time in 10 games and fell into last place in the AL East.
The Rays had grabbed a 3-0 lead just nine pitches into the game against Eduardo Rodriguez.
Guyer's homer went completely out of Fenway, clearing the Monster seats.
Richie Shaffer had a solo homer, and Evan Longoria and Logan Forsythe added run-scoring hits for the Rays.
Tampa Bay scored three runs in the eighth after Boston had taken a 4-3 lead with three runs in the seventh. Grady Sizemore had a two-run double, and Forsythe followed with a sacrifice fly.
Rays starter Chris Archer gave up one run and three hits in five innings despite control troubles. He walked five and threw two wild pitches.
"Just trying to be too fine, man," Archer said. "Just trying to be too perfect. Anything else that I would tell you would be an excuse, so I'm not even going to go into it, but at the end of the day I was trying to be a little too fine."
Dustin Pedroia had three hits and Brock Holt drove in a run for Boston, which moved out of last place for the first time since June 8.
Jean Machi (1-0) got one out for the win. Robbie Ross Jr. pitched the ninth for his fifth save.
Bogaerts homered off Brandon Gomes (2-6). Jackie Bradley Jr. was hit by a pitch and Mookie Betts and Pedroia singled before Bogaerts hit his homer over the Green Monster.
"I went back and looked at the home run pitch — it was actually a halfway decent pitch," Gomes said. "He just put a good swing at it. But I've got to make pitches earlier than that and should never have gotten into that situation."
In the seventh, Bogaerts had an RBI double high off the Monster. Ortiz's run-scoring grounder tied it before Travis Shaw's sacrifice fly.
NAVA COMES HOME
Daniel Nava was given a hero's welcome in his return to Fenway Park on Monday night.
Nava, a member of Boston's championship team in 2013, was honored with a video tribute after the second inning and came out of the dugout for a curtain call.
"That was obviously nice," said Nava, who was designated for assignment by the Red Sox on July 30. "They do things first class over there and they've done it with some other guys who have left and come back."
TRAINER'S ROOM
Rays: OF Steven Souza Jr., who missed a little over a month with a broken left hand and came off the DL on Sept. 11, played 10 straight games and was out of the starting lineup. He came in defensively.
Red Sox: 3B Pablo Sandoval was out sick. Interim manager Torey Lovullo said he came in with a fever and was sent home. ... Lovell said INF Hanley Ramirez won't come off the DL until his right shoulder is "pain free."
UP NEXT:
Rays: LHP Matt Moore (1-4) is set to start Tuesday. He gave up Ortiz's 499th and 500th homers.
Red Sox: LHP Henry Owens (3-2) is slated to start. The 23-year-old rookie is coming off his best start when he held the Orioles scoreless over 7 2-3 innings.