Rays finish with 6-4 win in 10 innings at AL-leading Texas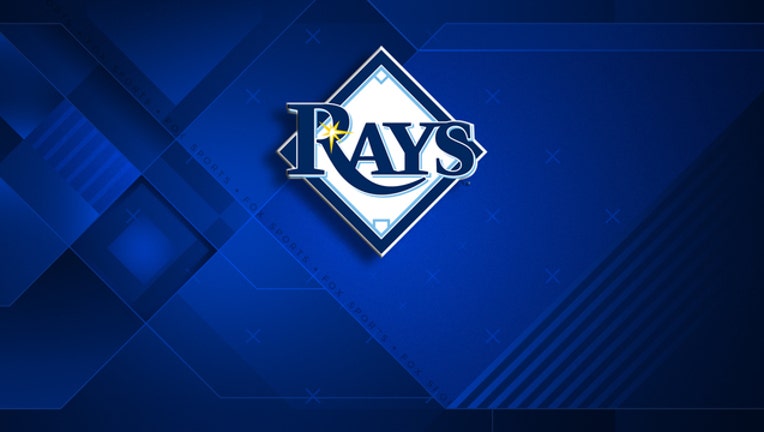 ARLINGTON, Texas (AP) — Now the Texas Rangers wait to find out their playoff opponent.
After wrapping up a 95-win regular season on Sunday with a 6-4 loss in 10 innings to Tampa Bay, the AL West champion Rangers will open the AL Division Series at home on Thursday against the wild card winner — Baltimore or Toronto.
That means a possible ALDS rematch against the Blue Jays, who last October overcame a 2-0 series deficit and won the deciding Game 5 at home after the Rangers had a three-error inning and Jose Bautista's emphatic bat flip after he hit the go-ahead homer.
When asked if it mattered if the Rangers (95-67) get another shot against the Blue Jays, shortstop Elvis Andrus responded, "Not really, because our final prize is not beating one team. We know we have to beat three teams to win it all."
In the last regular-season game between the Rangers and Blue Jays in Texas on May 15, second baseman Rougned Odor punched Bautista, igniting a bench-clearing brawl that led to several suspensions.
Texas manager Jeff Banister said he isn't concerned about who the Rangers play, or the situation that would surround any opponent.
"I think that our focus supersedes anything that we might encounter in any location. We don't get to choose whom we play, we don't get to choose where we play," Banister said. "We just have earned the opportunity to play someone, somewhere. ... We'll stay focused, dedicated to what we need to do, and I'll leave it at that."
In the regular-season finale Sunday, Alexei Ramirez had four hits, including a 10th-inning double before scoring for the Rays after Texas had tied the game in the ninth against closer Alex Colome.
The Rays then opened the 10th with three consecutive hits off Tanner Scheppers (1-1). Richie Shaffer led off with a single before going to third on Ramirez's double and scoring on a wild pitch. Curt Casali then had an RBI double.
While the Rangers fell one win shy of matching the franchise record for victories, they had already clinched home-field advantage through the postseason.
The Rays (68-94) finished with their worst record since going 66-96 in 2007, the year before going to their only World Series.
"Good win on the last day," Rays manager Kevin Cash said. "Long game, back and forth, but a nice win."
Andrus went 0 for 3 and had two strikeouts but finished the regular season with a .302 batting average. It is the first .300 season for the Rangers' longest-tenured position player in his eighth year — and the player who had two errors in that decisive seventh inning last October.
"I've got to pound the table for a guy that at the end of the year last year, just where he was to where his determination, I think he told you all that this would be a time for him that would be an incredible moment and he was going to come back focused, rededicated and have a significant year," Banister said.
Jonathan Lucroy homered for Texas, his 24th this season and 11th for the Rangers since being acquired in a trade Aug. 1 from Milwaukee.
Jared Hoying, Robinson Chirinos and Hanser Alberto, hitting in the Nos. 2-4 spots after not being in the starting lineup, had consecutive singles to start the Texas ninth and tie the game 4-4 against Colome (2-4), who had only his third blown save in 40 chances this season.
HITTING .300
Adrian Beltre went 1 for 2 in the finale, to finish at exactly .300, along with 32 homers and 104 RBIs. It is the sixth time in his career to hit .300, and the fourth time in six year with Texas. ... The Rangers had two .300 hitters in the regular season for the first time since 2012 with Beltre and David Murphy.
FIRST RUN IN A WHILE
Ramirez had an RBI single in the seventh off reliever Jake Diekman that made it 4-2 and ended the Rangers' franchise-record stretch of 35 1/3 consecutive scoreless innings by their bullpen.
SHORT HOPS
The game last exactly 4 hours, the second-longest game in length of time for Texas this season. ... Erasmo Ramirez, the seventh Rays pitcher and 14th in the game, worked the 10th for his second save.
TRAINER'S ROOM
Rays: CF Kevin Kiermaier missed the finale with a bruised left calf after getting hit by a pitch in Saturday night's game.
Rangers: RF Shin-Soo Choo, playing for the third time after missing 39 games because of a broken left forearm, was 1 for 4 while playing seven innings.