Robinson High flag football coach represents Knights on Team USA
TAMPA, Fla. - Deliah Autry keeps the members of the Robinson High School Flag Football team on their toes as an assistant coach. 
"She's super intense, and she demands that things are done right," Knights Head Coach Josh Saunders said. "That is kind of how she has always been ever since she started playing as a freshman." 
A decade ago, Autry played on the very field she now coaches on for the Knights. But when Autry wanted to enter the world of coaching, there was only one place she wanted to do it. 
"Robinson is where I found my passion for the sport of flag football. It gave me a purpose in my life," Autry said. 
BUCS WIN: Buccaneers top Vikings 20-17 as Baker Mayfield finishes strong in season opener
As far as role models go, the Knights could do a lot worse than Deliah Autry.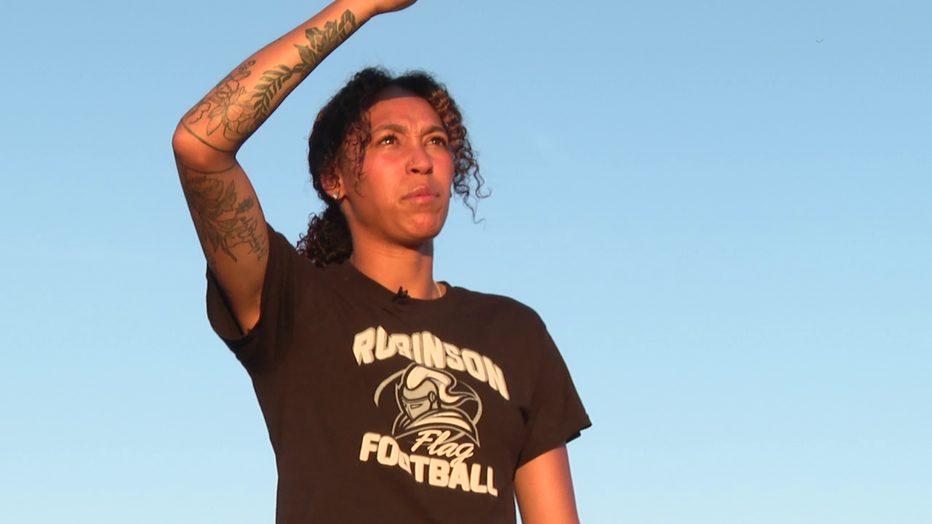 "Coach Deliah kind of shows us how much we can grow," said senior wide receiver Manasvi Vijayaraghavan. "Even after we graduate, we can still build what we did in high school." 
What Autry has built is a career centered around the very sport that gave her a purpose. 
After graduating from Robinson, Autry continued to play flag football around the country and eventually got the call to join the national team in 2021. Since then, she has helped Team USA win two gold medals in international competition.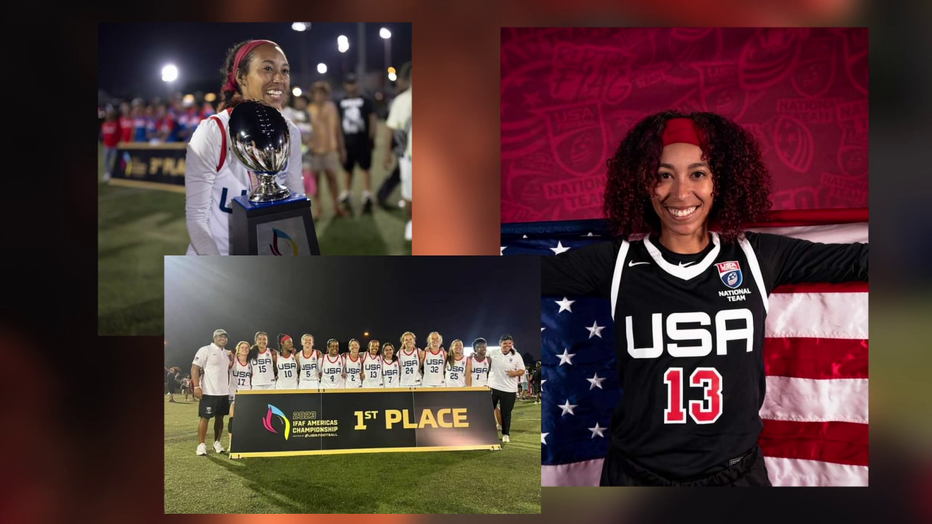 "It's been an absolute privilege and an honor to represent the country," said Autry. "It's like I'm living out a childhood dream every year." 
READ MORE: Bucs lend indoor facility to Robinson Flag Football team
Aside from her pursuits on the field as a player and a coach, Autry created her own non-profit called Camp 13, named after the number she wears.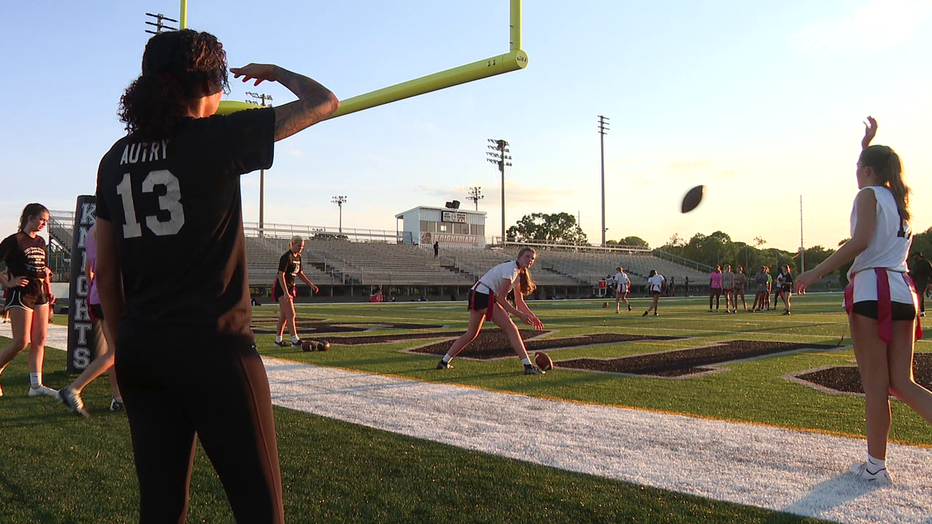 Through Camp 13, Autry hosts youth clinics around Tampa Bay to ensure the future of flag football is strong. 
SPORTS: Disney, Charter resolve cable dispute hours before 'Monday Night Football' season kickoff
"I feel that my career as a player is not going to last a long time, but my career as a coach and a mentor for the young girls who can play this sport and who can have the opportunity to win gold, that's what really makes a difference for me," she said. 
At the same time, Autry has high hopes that flag football will continue to grow around the world. She said she'd like to play in the Olympics one day.
While Autry waits for that day to come, you'll be able to find her on a flag football field, either representing her country or teaching the next generation of Team USA gold medalists.