Saints beat Buccaneers 24-17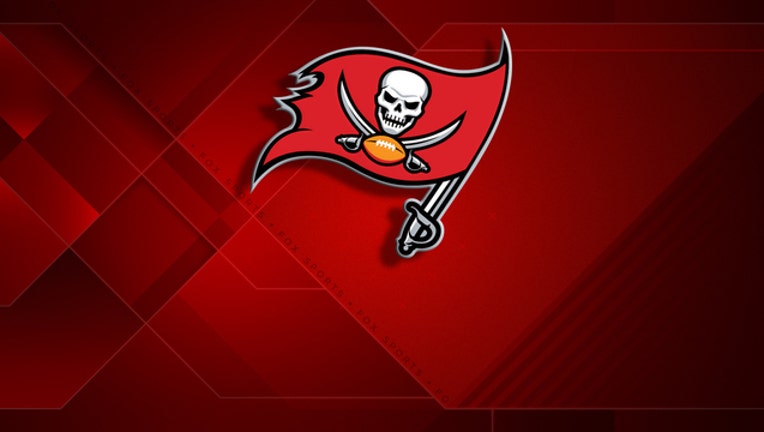 article
TAMPA (AP) - Drew Brees passed another Hall of Famer on the career touchdown pass list, helping the New Orleans Saints damage the playoffs hopes of the Tampa Bay Buccaneers.
Brees teamed with Marques Colston on a pair of TDs -- moving ahead of Dan Marino for fourth all-time with 421 -- and the Saints beat the Bucs 24-17 to snap a four-game losing streak on Sunday.
The 36-year-old quarterback also tied Peyton Manning for the most 300-yard games (93) in NFL history and took over sole possession of third place on the career list for December TD passes with 112.
Only Manning, Brett Favre and Tom Brady top Brees on the career TD pass list. He broke a tie with Marino for third on the December list behind Manning and Favre.
"It's humbling, it's an honor to have been able to play the game this long and have the opportunities that I had both in San Diego and in New Orleans," Brees said.
"It makes me reflect, just for a short period, just about all the teams I've had a chance to play with, and coaches and players and just a lot of the guys that have been a part of those," the 15th-year pro added. "There are so many people that have been a part of those."
Including Colston, who's still contributing, even though he's no longer Brees' primary receiver.
The Saints' all-time receiving leader scored on receptions of 1 and 3 yards in the first half, and Tim Hightower had a 3-yard TD run in the third quarter for the Saints (5-8), who beat the Bucs (6-7) for the eighth time in nine meetings between the NFC South rivals.
Brees and Colston have teamed for 71 touchdowns, fifth-most by a quarterback-receiver combination in NFL history behind Manning-Marvin Harrison, Steve Young-Jerry Rice, Marino-Mark Clayton and Philip Rivers-Antonio Gates. The two TDs on Sunday staked the Saints to a 14-0 lead, and Colston finished with six receptions for 36 yards.
"He's one of the most unselfish players I've ever played with. One of the greatest teammates I've ever had. One of the most dependable, most reliable people I've ever played with, and I consider myself lucky to have had so far these 10 years with him," Brees said. "It never ceases to amaze me just some of the big plays he has the ability to make."
Things to know about Saints-Buccaneers:
CRUSHING LOSS: The Bucs have lost two of their past three games after rebounding from a 1-3 start to climb into playoff contention. With three weeks left in the regular season, they trail Seattle and Minnesota by two games in the race for the final NFC wild-card spot. "Normally you play your best ball when this much is on the line, but it's amazing we lost by (only) seven points," coach Lovie Smith said. "The things we did, you just can't win a football game."
THIRD DOWN THE DIFFERENCE: The Saints converted 71 percent of their third downs, going 12 of 17. They were 2 for 2 and got a third first down by penalty on the last drive of the game, exhausting the final 4:13 of the clock. "We didn't put a good product on the field today. Every area we didn't play well. It's as simple as that," Smith said.
WINSTON FACTOR: No. 1 overall draft pick Jameis Winston was 31 of 41 for 312 yards without an interception. He threw a 6-yard TD pass to Adam Humphries to get the Bucs within seven in the fourth quarter. "We knew as an offense, we've got to show up," Winston said. "Drew Brees just outplayed me. This was a game for me to have a breakout game and put some points on the board, and he played better."
FILLING IN: With Mark Ingram sidelined for the season after undergoing shoulder surgery last week, Hightower made his first start of the season for the Saints at running back. He carried 28 times for 85 yards and scored on a 3-yard run that made it 24-10 in the third quarter. "It's awesome. You can't ask for a better situation to be put in," Hightower said. "You train all offseason. You work hard. That's what you want. If you're a competitor, you want the ball in your hands. You want the team to be counting on you in the most critical situations on the road."
QUICK TURNAROUND: The Bucs won't have long to lament the loss. The travel to St. Louis for a nationally-televised matchup against the Rams on Thursday night. "The good news is ... we have a chance to redeem ourselves," Winston said.