Smyly pitches 6 innings for win, Rays beat Blue Jays 9-2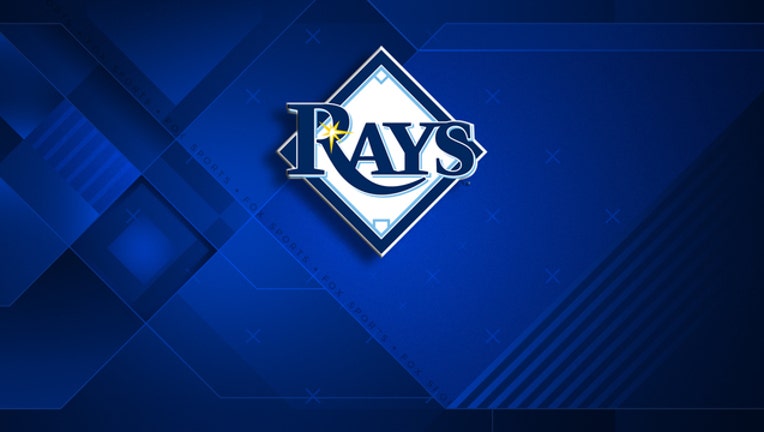 TORONTO (AP) — In a season that has seen the losses pile up, Drew Smyly finally put two wins together.
Smyly pitched six innings to win consecutive decisions for the first time in 2016, Logan Forsythe hit a solo homer and the Tampa Bay Rays beat the Toronto Blue Jays 9-2 on Tuesday night.
The Blue Jays loaded the bases against Smyly in each of his final two innings. The left-hander gave up two runs in the fifth but turned Toronto away in the sixth.
"Drew was good," Rays manager Kevin Cash said. "His last two innings seemed to be the most difficult. He found a way to get through it. Bases loaded, no outs against that club at the end of his outing, to get out of that without giving up a run is pretty impressive."
Smyly (4-11) allowed two runs and six hits, improving to 3-0 with a 1.23 ERA in five career games at Rogers Centre.
"It's a really tough lineup over there," Smyly said. "They've got a lot of hitters that can do damage. Those fifth and sixth innings got a little stressful. You can't give in, you've got to think next batter, keep attacking, keep going at them. I'm lucky and I'm thankful that I was able to limit the damage."
Smyly is 13-4 with a 2.32 ERA in 35 career games against the AL East. The Rays are 14-6 in Smyly's 20 starts against division foes since he joined the team in 2014.
"Drew battled his tail of tonight," Forsythe said.
Smyly had not won consecutive decisions since winning five straight in August and September in 2015.
Evan Longoria reached base four times, scored twice and drove in three runs for the Rays. Forsythe had three hits, two RBIs and scored twice as the Rays roughed up Toronto's bullpen, scoring six runs off two relievers.
Tampa Bay finished with 15 hits, three shy of its season high. The Rays had 18 hits in a 13-7 victory over Boston on June 27.
"We stranded a lot of base runners early," Cash said. "It was nice to see we kind of made up for that later in the ball game."
Erasmo Ramirez pitched the final three innings for his first career save.
Longoria singled in the first, walked in the third, doubled home a run in the sixth and hit a two-run single in the seventh. He has 61 career extra base hits against the Blue Jays.
Forsythe connected on Marco Estrada's fourth pitch of the game. It was Forsythe's second career leadoff homer and the fourth of the season for the Rays.
Toronto scored twice off Smyly in the fifth, cutting a 3-0 deficit to one, but the Rays answered with two runs against Danny Barnes in the sixth and pulled away with a four-run, bat-around seventh against Scott Feldman.
The Blue Jays loaded the bases with no outs in the sixth but couldn't score. Troy Tulowitzki popped up Smyly's first pitch, Michael Saunders struck out and Justin Smoak fouled out.
Estrada (7-5) allowed three runs, two earned, and seven hits in five innings.
"I thought (Estrada) was a little bit off," Blue Jays manager John Gibbons said.
CROWD CONTROL
Rays OF Steven Souza Jr. tried leaping into the stands down the right field line to catch Tulowitzki's fly ball in the second, but collided with a fan in the front row. "I thought I had a chance and then it was a little bit farther than I thought," Souza said.
HIT THE SHOWERS
Rain briefly fell into the open stadium during the bottom of the fourth. The showers soon passed and the roof remained open throughout the game.
TRAINER'S ROOM
Blue Jays: Toronto released LHP Franklin Morales. He went 0-1 with a 9.00 ERA in four games before being designated for assignment last week. ... Barnes was optioned to Buffalo following the game.
UP NEXT
Rays: LHP Blake Snell (3-4, 2.95) will face the Blue Jays for the first time. Snell has allowed two runs or fewer in each of his past five starts.
Blue Jays: LHP J.A. Happ (15-3, 3.09) has won nine straight decisions and is unbeaten since an 11-0 loss at Detroit on June 6. Happ is 0-1 with a 7.98 ERA in three starts against the Rays this season.