Snell shuts down Mariners; Rays hit 2 homers in 3-0 win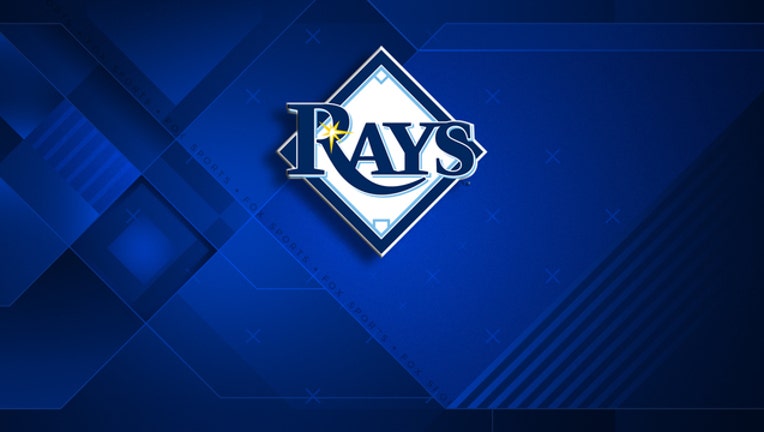 article
ST. PETERSBURG, Fla. (AP) -    There was a long stretch early in the season when Blake Snell was the lone pitcher in the Tampa Bay rotation who couldn't get a win. Now he seems to be the only one who can.

   Snell allowed just two hits in seven innings for his second consecutive victory, and the Rays beat the Seattle Mariners 3-0 on Sunday.

   "I wish I would have come together a lot sooner, but I feel really good about where I'm at," said Snell, the only starting pitcher to win for Tampa Bay in its last 17 games.

   Kevin Kiermaier and Adeiny Hechavarria homered for the Rays, who snapped a four-game skid and won for the first time in six tries against Seattle this season.

   Snell, who ended a streak of 16 winless starts with a victory Tuesday at Toronto, gave up a leadoff single to Nelson Cruz in the second inning and another single to Robinson Cano in the eighth. The left-hander retired 12 straight during one stretch.

   His strikeout of Cruz after Cano's hit was the key out of the game to Snell, who led 1-0 at the time.

   "You can't control what just happened, you can only control what's going to happen," Snell reminded himself. "Any at-bat against a really good hitter is going to be a big at-bat, especially when you know with one bad pitch, he can capitalize."

   Snell (2-6) struck out eight and walked two, winning consecutive starts for the first time in his career. Alex Colome pitched the ninth for his 36th save.

   Cruz's single extended his hitting streak to 12 games.

   Kiermaier led off the bottom of the first with a home run against Yovani Gallardo, his eighth of the season. It was the first home run since June 2 for Kiermaier, who missed 61 games with a broken hip.

   "It's been a while," he said, "but to get the team going from the first inning was great. To look back on it, it was a game-winning hit in the first inning, but all the credit has to go to Blake Snell for shutting them down."

   Hechavarria's third home run of the year, second since being acquired from Miami, came with a runner on in the seventh.

   Gallardo (5-9) gave up three runs and five hits in 6 1/3 innings, striking out six, as the Mariners had their four-game winning streak stopped.

   "Key for us, we won the series," manager Scott Servais said. "We continue to roll. Hopefully we will get over to Atlanta and do it again over there. We got shut down offensively today and you've got to tip your hat to Snell."

   PUT ME IN, COACH

   Cruz, the Mariners' designated hitter, might be reduced to a pinch-hitting role during Seattle's upcoming interleague series at Atlanta. The slugger has been pleading with Servais to play the outfield, but the manager says Cruz is too hot at the plate to take any risks. "I'm not saying he couldn't show up out there, but right now the plan is to be available to pinch hit off the bench," Servais said. "I say that now. Things could change by Wednesday, but I think we've got to be smart." Cruz leads the AL with 100 RBIs.

   TRAINER'S ROOM

   Mariners: After missing two midweek games with a stomach virus, 3B Kyle Seager is "not 100 percent yet," according to Servais. Seager was given the day off. ... RHP David Phelps (right elbow impingement) will throw a simulated game in Atlanta before a determination is made about when to bring him off the disabled list.

   Rays: Rookie RHP Jake Faria, in the starting rotation since June 7, was placed on the 10-day disabled list (retroactive to Aug. 17) with a left abdominal strain.

   UP NEXT

   Mariners: LHP Andrew Albers (1-0) will make his second start of the season Monday night against Braves RHP Mike Foltynewicz (10-8) as a 12-game road trip continues with the first of three in Atlanta.

   Rays: RHP Chris Archer (8-7) faces Toronto RHP Chris Rowley (1-0) on Tuesday night in the opener of a three-game series.