Snell wins 20th, ties Rays record in 4-0 victory over Texas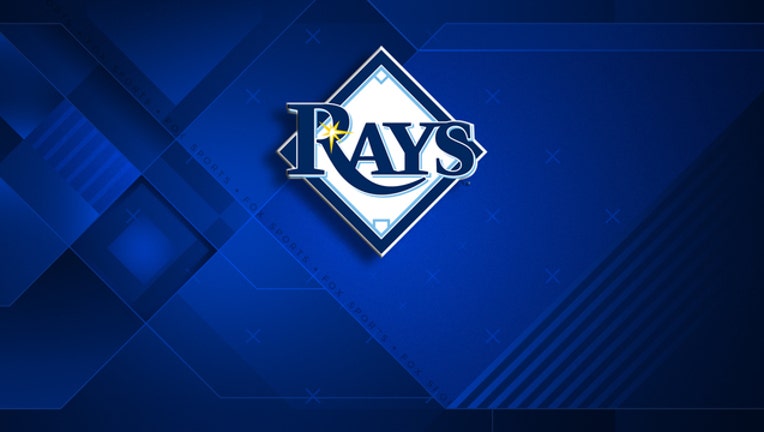 article
ARLINGTON, Texas (AP) - For Blake Snell, all the setbacks set up all these victories.
Snell became the major leagues' first 20-game winner in two years, helping pitch the Tampa Bay Rays past the Texas Rangers 4-0 Tuesday night.
Snell (20-5) threw one-hit ball for five innings and tied the Tampa Bay record for victories in a season. David Price also won 20 in his Cy Young Award season of 2012.
Little more than a year ago, things were much different.
Snell, Tampa Bay's 2011 first-round draft pick, was demoted to Triple-A Durham during last season with a 6-14 career record. Since returning to the Rays on Aug. 8, he's 25-6.
"Knowing what it's like to struggle, that helps me a lot," Snell said. "It's always in the back of my head."
Snell won his eighth straight start. The 25-year-old lefty struck out five to reach 200 this year, walked two and threw 92 pitches, exiting with a 1.97 ERA.
No one in the big leagues won more than 18 games last season. Rick Porcello won 22 in 2016, with Max Scherzer and J.A. Happ each winning 20.
Tampa Bay has won four straight and 13 of 16 this month in a last-ditch attempt to wrest the AL second wild-card playoff berth from Oakland. The Rays trail the A's by 5 ½ games.
"It feels good being counted on," Snell said, "because I know what it's like to not be counted on."
"We've just been playing good team baseball when I pitch. The guys are helping me swinging it, playing defense, and I've been doing well as well," he said.
Manager Kevin Cash didn't even pretend he knew Snell would win 20 games or strike out 200 this season.
"No," Cash said. "I think Blake deserves the bulk of the credit, but there's been a lot of people in our player development system, (coaches) Kyle Snyder and Stan (Boroski), a lot of work has gone in. And I think our catchers deserve a lot of credit."
The Rays scored three times in the fourth against Yovani Gallardo (8-6). Willie Adames hit a two-run homer and Joey Wendle had an RBI double.
Snell remained the AL leader in wins over Cleveland's Corey Kluber, who won his 19th on Tuesday night.
Rangers catcher Robinson Chirinos had the only hit against Snell, a second-inning single.
"His fastball command, it was not great today," Chirinos said. "I was able to hit the breaking ball my first at-bat. After that, I thought he was going to throw me more fastballs, but he stuck with the same plan - changeup, changeup, changeup."
Three Rays relievers completed the four-hit shutout with four scoreless innings.
Wendle tied a career high with four hits, including two doubles.
TRAINER'S ROOM
Rays: C Jesus Sucre fouled a pitch off the top of his left foot. He was hobbling after the game, but X-rays were negative.
Rangers: OF Joey Gallo missed his second game since fouling a ball off his right little toe over the weekend in San Diego. Manager Jeff Banister said, "I don't foresee it lingering."
GOOSE EGGS
The Rangers were not shut out their first 75 home games through Sunday. Now Texas has been shut out on a total of only six hits in the first two games of this three-game series.
They hadn't been shut out back-to-back on consecutive nights at home since Detroit blanked Texas Aug. 13-14, 2016.
WELCOME BACK
The crowd cheered ex-Ranger Carlos Gomez when, standing at the dugout railing, he made a one-handed grab of a one-hop foul ball by Sucre.
UP NEXT
Rays: Diego Castillo (3-2, 3.24) will start as the opener for the fifth time in 11 days.
Rangers: LHP Yohander Mendez (2-1, 3.86) will start the final game in the three-game series on Wednesday afternoon.