Tampa Bay's Victor Hedman out for Philadelphia Flyers game following injury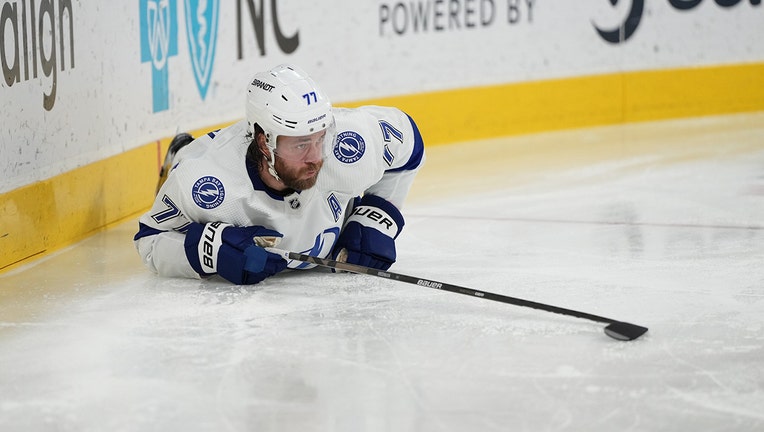 article
TAMPA, Fla. - Victor Hedman will not play Tuesday against the Philadelphia Flyers, but the Lightning will have Erik Cernak back.
Head coach Jon Cooper's announcement comes after Sunday's 6-0 loss against the Carolina Hurricanes. The defenseman left barely more than a minute into the second period with an injury. He fell after taking a hit from Carolina's Andrei Svechnikov.
Cooper said he hopes Hedman doesn't miss an extended amount of time. His exact injury wasn't disclosed.
"I'd put him in that day-to-day category," he told reporters Tuesday.
READ: Rays mourn loss of longtime radio announcer Dave Wills
Sunday, the Lightning lost for the fifth game in a row and generated little offense, going without a shot on goal in the second period. Andrei Vasilevskiy had 32 saves.
"No one is happy about what has gone on here the last little bit," Lightning captain Steven Stamkos said. "Our standards are obviously very high in the room with the success that we've had. But you know what, there's going to be adverse times in the season. You'd much rather go through it now than in a month's time."
Tuesday, the LIghtning will host the Flyers inside Amalie Arena. It will also be the team's sixth annual Pride Night to celebrate inclusion and support for the LGBTQ+ community.
The puck drops at 7 p.m.
The Associated Press contributed to this report