Vasilevskiy wins 9th straight, Lightning top Panthers 8-5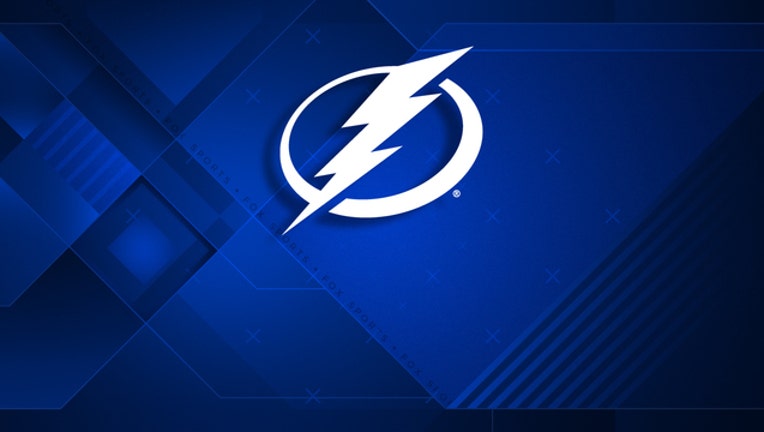 article
SUNRISE, Fla. (AP) - October has been a good month for Andrei Vasilevskiy.
The goalie won his ninth straight start and Steven Stamkos scored twice to lift the Tampa Bay Lightning over the Florida Panthers 8-5 on Monday night.
Vasilevskiy made 18 saves and shares the longest win streak for a goaltender in franchise history with John Grahame, who won nine straight from Nov. 14 to Dec. 10, 2005.
Vasilevskiy also tied Manny Legace (2005) and Craig Anderson (2009) for the most wins in October with 10. His only loss was 5-4 to the Panthers on Oct. 7.
"He's really good. This is when you have to win games," Lightning coach Jon Cooper said. "He's going to say he probably didn't have his best night, but more often than not he's our best player every single night. It was nice for us to pick Vasi up tonight. Normally he's not giving up five, but the biggest stat you can have is winning games and he's doing that."
Ondrej Palat scored the go-ahead goal and had an assist. Nikita Kucherov added his NHL-leading 13th goal and an assist, while Brayden Point and Yanni Gourde each had a goal and an assist for Tampa Bay. Vladislav Namestnikov and Anton Stralman also scored.
"It was a good bounce-back game for us after a loss at home (4-1 to Anaheim)," Stamkos said. "Glad to get back in the win column."
Aleksander Barkov had a goal and three assists to lead the Panthers. Evgeni Dadanov, Jamie McGinn, Jonathan Huberdeau and Aaron Ekblad also scored for Florida.
James Reimer allowed five goals on 19 shots before being replaced by Antti Niemi at 10:22 of the second. Niemi stopped 16 shots.
"You've got to play a real honest game against them, and if not, then they'll make you pay," Reimer said. "Tonight was a lesson in that."
The eight goals were the most given up by the Panthers this season.
"They were a (heck) of a lot better than us. We didn't do the right things to win," Ekblad said. "You have to have your defenders, all of us, with a chip on our shoulder."
Tampa Bay took a 4-3 lead on Palat's shot from the left of the crease at 7:17 of the second period, then stretched it to 5-3 when Gourde tipped in the puck during a power play at 9:38. Namestnikov made it 6-3 with 4:19 left in the second.
McGinn's goal cut it to 6-4 at 5:32 of the third, but Stamkos' second goal at 9:02 gave the Lightning a 7-4 lead.
Dadanov made it 7-5 with 8:31 left in the third, and Stralman added an empty-net goal with 19 seconds left.
Huberdeau tied the score 3-all at 5:32 of the second.
The Panthers closed to 2-1 on Ekblad's goal at 10:31 of the first period.
Stamkos' first goal gave the Lightning a 3-1 advantage on a power play when he one-timed a shot past Reimer with 5:20 left in the first.
Florida trimmed it to 3-2 on Barkov's backhand from in front with 53 seconds left in the first.
The Lightning took a 2-0 lead within the first five minutes. Point put them in front 2:48 in when he redirected the puck past Reimer. Kucherov picked off a pass and put the puck over Reimer's shoulder at 4:55.
NOTES: Panthers LW Connor Brickley missed the game with an upper-body injury sustained Saturday against Detroit. ... Dadanov has eight points (four goals, four assists) in the past five games. ... Lightning C Cedric Paquette missed his sixth consecutive game with a lower-body injury. ... Point has six points in three games against the Panthers.
UP NEXT
Lightning: Host the New York Rangers on Thursday.
Panthers: Host the Columbus Blue Jackets on Thursday.
___
More AP NHL coverage: https://www.apnews.com/tag/NHLhockey