New Lightning season brings new food to Amalie Arena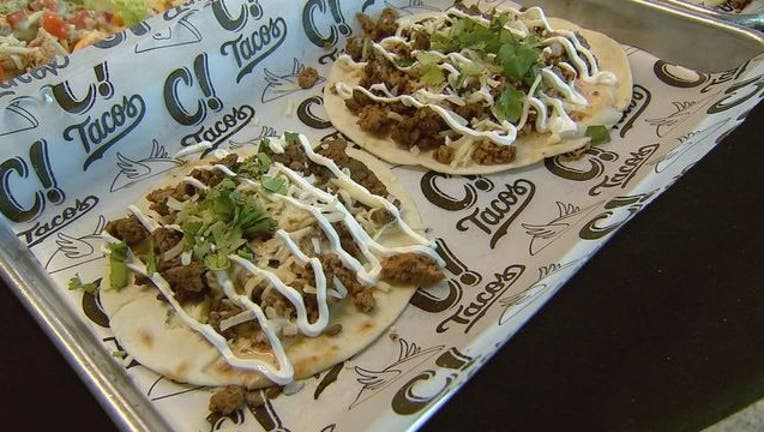 TAMPA (FOX 13) - There is a jolt of energy in the air as the Tampa Bay Lightning season begins.
As the puck drops Saturday night for the season opener, fans will be able to indulge in new food items this year. Capital Tacos has opened a concession stand, and Amalie Arena officials said there will be new food offerings at 12 other concession stands, as well as new menu items in all of the venue's premium seating areas. 
New menu items at concession stands include:
Section 108 - Rum Fish Grill - Smoked Fish Dip, Tuna Poke, Tuna Poke Nachos and Achiote Marinated Mahi Tacos
Section 109 and 301 - Ford's Garage - Impossible Burger 
Section 109 and 325 - Papa John's Pizza - Mushroom Personal Pizza and Fresh Baked Chocolate Chip Cookie
Section 117 - Outback Steakhouse - Bloomin' Burger and Steak Sandwich
Section 123 - Four Green Fields - Buffalo Chicken Dip
Section 124 - Holy Hog - BBQ Dog 
Section 205 (Portable) - will have menu items changing throughout the year
Section 208 - Mise en Place - Gelato Cookie Sandwich, West Coast Chicken Sandwich and Spruced Up Guacamole and Chips
Section 210 - Bay Club Sliders - Impossible Burger
Section 214 and 218 - Irish 31 - Blackened Chicken Taco, Macho Nacho Taco, Black & Bleu Burger and Chicken Pot Pie Bites 
Section 303 (On the Budweiser Biergarten) - WingHouse - Korean Boneless Wings and Loaded Tater Tots
Section 310 - Cheese Steak in Paradise - Garden Fresh Philly Hoagie 
It seems like just yesterday that the Lightning were ending their season, and falling one game shy of qualifying for the Stanley Cup Finals. They start a new season Saturday night at Amalie Arena against the Florida Panthers. 
They have a few players that are hurting: Tyler Johnson is recovering from an upper body injury, Nikita Kucherov had to miss nearly a week of training camp, and Ryan Callahan is recovering from a shoulder injury. Callahan said it's going to be a long season and there is no need to rush players back who aren't ready.